From where I stand: "I am fearful for smaller countries that have limited resources during COVID-19"
Ryancia Henry is originally from Antigua and Barbuda, she moved four months ago to Montecito, California, to take up the position of Director of Housekeeping, managing a team of 60 people, at a hotel that has now closed because of the COVID-19 outbreak. With international travel disrupted, and movement restrictions within the United States of America, Ryancia is among millions of workers in the hospitality industry considering what the long-term impacts of the COVID-19 pandemic will be on her, her staff, her family and her friends. As she practices social distancing, she posts messages on her social media, calls her mother in Antigua, and exchanges best practices with her friends and contacts in the hospitality industry in Antigua and Barbuda.
Date: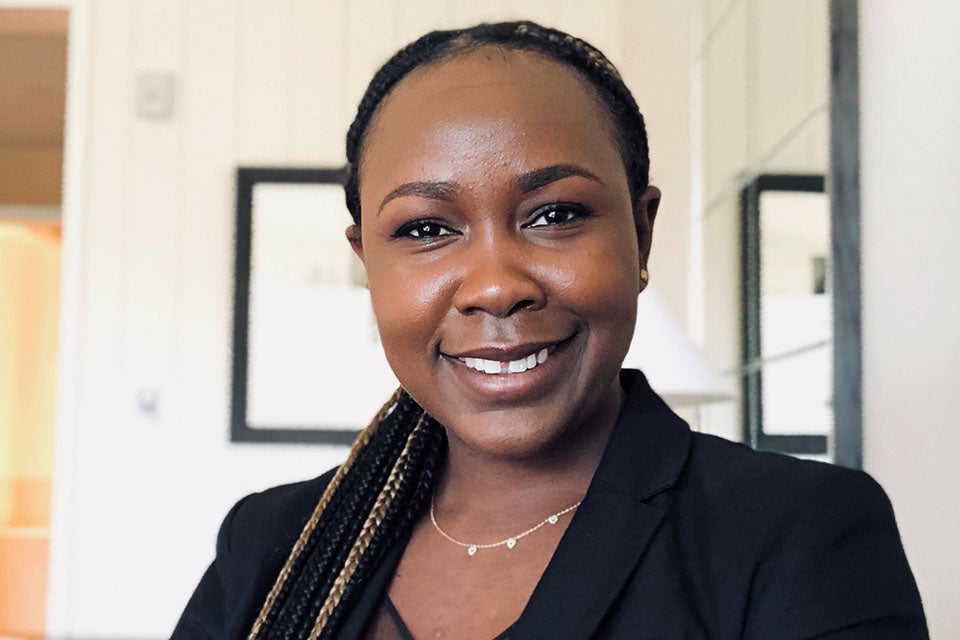 With the onset of COVID-19, the hotel had to close. When I told my mom, she was almost in tears. She said, "get here (home) now," "I want you to be safe".
But flights were being suspended, and Antigua and Barbuda stopped accepting international flights. Returning home became impossible.
I said you know what, I am better off here, because by leaving my apartment to take several flights to Antigua, I would be putting myself at risk. In the long run it's difficult because you are not with your family, but it is safer if you stay put.
I am new to the area, so I do not have much of a support system here. I am just here alone in my space and of course I am trying to practice all of the things that they have asked people to do to make sure that the spread [of the virus] is limited. But it makes you feel as if it's just you, that [you are all alone].
The one thing I felt proud of was the way our company chose to handle [the crisis.] They decided to be upfront with guests and associates and called each one of them. We are doing weekly check-in calls with team members.
The financial impact on hospitality alone has just been so staggering… I worry for myself depending on how long this goes on, what kind of decisions do I have to make, to be financially okay, and I have the same concerns for my team. I send some funds home, to help my mom. I worry about maintaining some payments.
In the midst of all this, I worry about my island. I am fearful for smaller countries that have limited resources during COVID-19. Antigua depends on tourism as the main industry and by closing hotels and airports, basically our main industry has come to a halt.
I worry about my family and that I am not there with them. My mom is of a certain age…I talk to her to make sure she is staying inside.
But I am also hopeful, because even though they are vulnerable, I know how resilient island people are. Being born on an island, hospitality and resilience are in my foundation."
---

Ryancia Henry is a 32-year-old Caribbean national working in the hospitality industry in the state of California, United States of America. Her story reflects some of the challenges and worries that millions of migrant workers around the world are facing, as the COVID-19 pandemic continues. The tourism and hospitality industry is already reeling from the initial economic shocks, and globally, 54 per cent of the tourism workforce are women. UN Women is working with governments around the world to support mitigation strategies that target both the health and economic impacts of COVID-19 on women and build women's resilience. For more information, visit: Gender equality matters in COVID-19 response