Getting to None In Three
Date: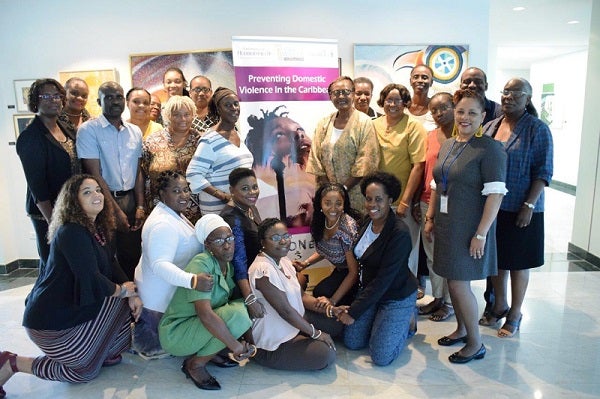 Bridgetown, Barbados: "Women told us they thought their lives as victims had been scripted from as long as they were children. They had watched terrible things being done to their mothers and had terrible things done to them as little girls, they felt it was almost inevitable that they should be victims of domestic violence as adults, but then watched in horror as they began to see the same scripts unfolding for their children."
"Domestic violence is not inevitable. Despite the scale of the problem, it is not normal. It is never acceptable and … it is always preventable," said Professor Adele Jones, Director of the None in Three (Ni3) Project. She was speaking at a "Preventing Violence in the Caribbean" training hosted by the Ni3 Project and UN Women MCO Caribbean for NGO and government victim support personnel in Barbados.
Current global and regional statistics show that 1 in 3 women will experience violence in their lifetime. However getting to none in three is possible. The UN Women Deputy Representative, Tonni Brodber said while the research paints a picture that is bleak, it is not hopeless.
"Initiatives like this training demonstrate that Caribbean people are resilient and determined to continue to learn, grow and contribute to building sustainable and empowering communities for all people," the Deputy Representative added.
Competing victim hoods - playing the blame game with intimate partner violence - 'she made him do it' or 'he deserved it' or 'she deserved it' does not bring us to a solution, Ms. Brodber said. "Each person must take responsibility for their actions and know that violence is not an option they should choose".
The Deputy Representative added that Domestic Violence is multifaceted and cyclical: "what we see is what we do… it is a dysfunctional unforgiving cycle". She further explained that Domestic Violence is about power, the exercise of 'power over another person'. This unhealthy power dynamic is then perpetuated against intimate partners, to youth and infant children, she added.
UN Women's programme of work on Social Mobilisation to End Gender Based Violence in the Eastern Caribbean is aimed at supporting strategies and approaches at the national and community level which challenge social behaviours and perceptions that perpetuate the root causes of gender-based discrimination and which reinforce unequal relations of power between women and men. Like the training, the work is carried out in partnership with national and community-based partners, and in coordination with other international organisations, so as to ensure complementarity of support to member states in addressing Domestic Violence.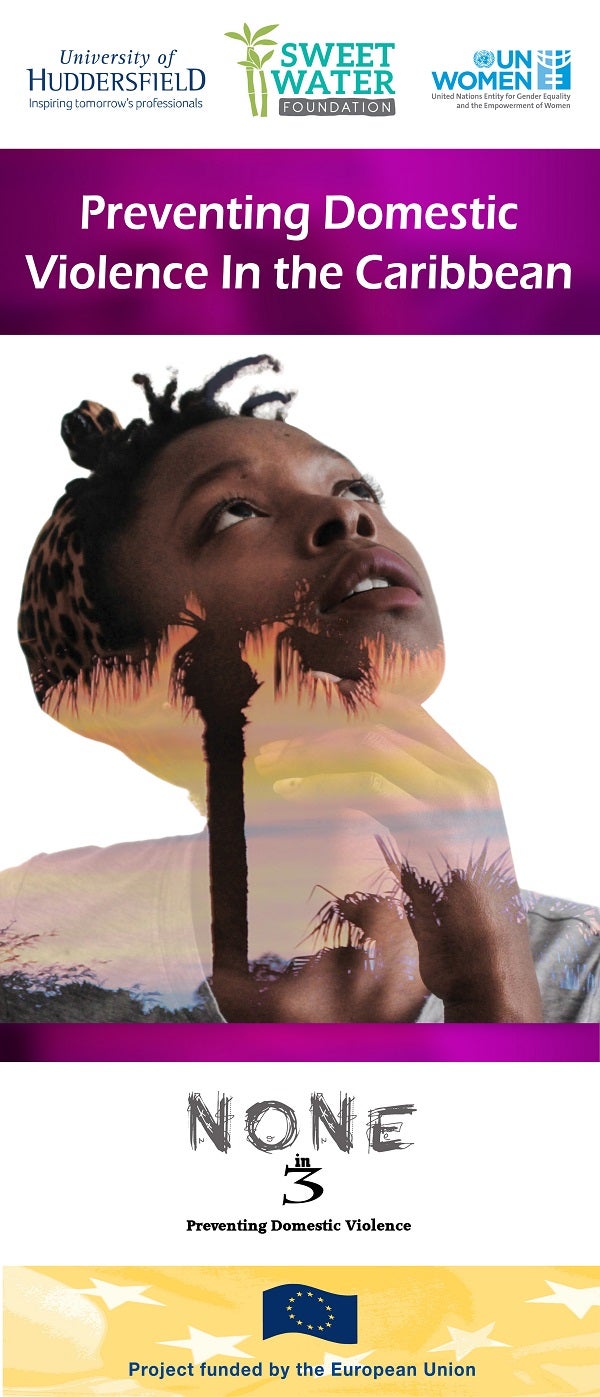 Professor Jones added that Ni3 builds on the excellent work that organisations such as UN Women and Caribbean governments and agencies have been doing in the region; crucially, it does not duplicate; but, it seeks to add value to this work in different ways.
"For example, our research with women has been focused on women in especially vulnerable circumstances – women who have not traditionally been at the forefront of domestic violence research, such as women who are disabled, women in same-sex relationships, women living with HIV and women who experience domestic violence while pregnant.
For example, we are working with men and youth to better understand their views on the causes and possible solutions to domestic violence and to highlight the needs of male victims, if they declare their victimhood, have no avenues of support, not among the professionals who should ensure their protection and not among their peers who laugh at them and tell them to 'man up'."
Funded by the EU, the None in Three project is being implemented by a team of Caribbean and UK experts, led by Professor Adele Jones from the University of Huddersfield, UK and was developed in partnership with the Sweet Water Foundation, Grenada.
Click to access the full remarks of the UN Women MCO Caribbean Deputy Representative, Tonni Brodber
Click to access the full remarks of the None in Three Project Director, Professor Adele Jones