UN House Barbados turns Orange for #16Days
Date: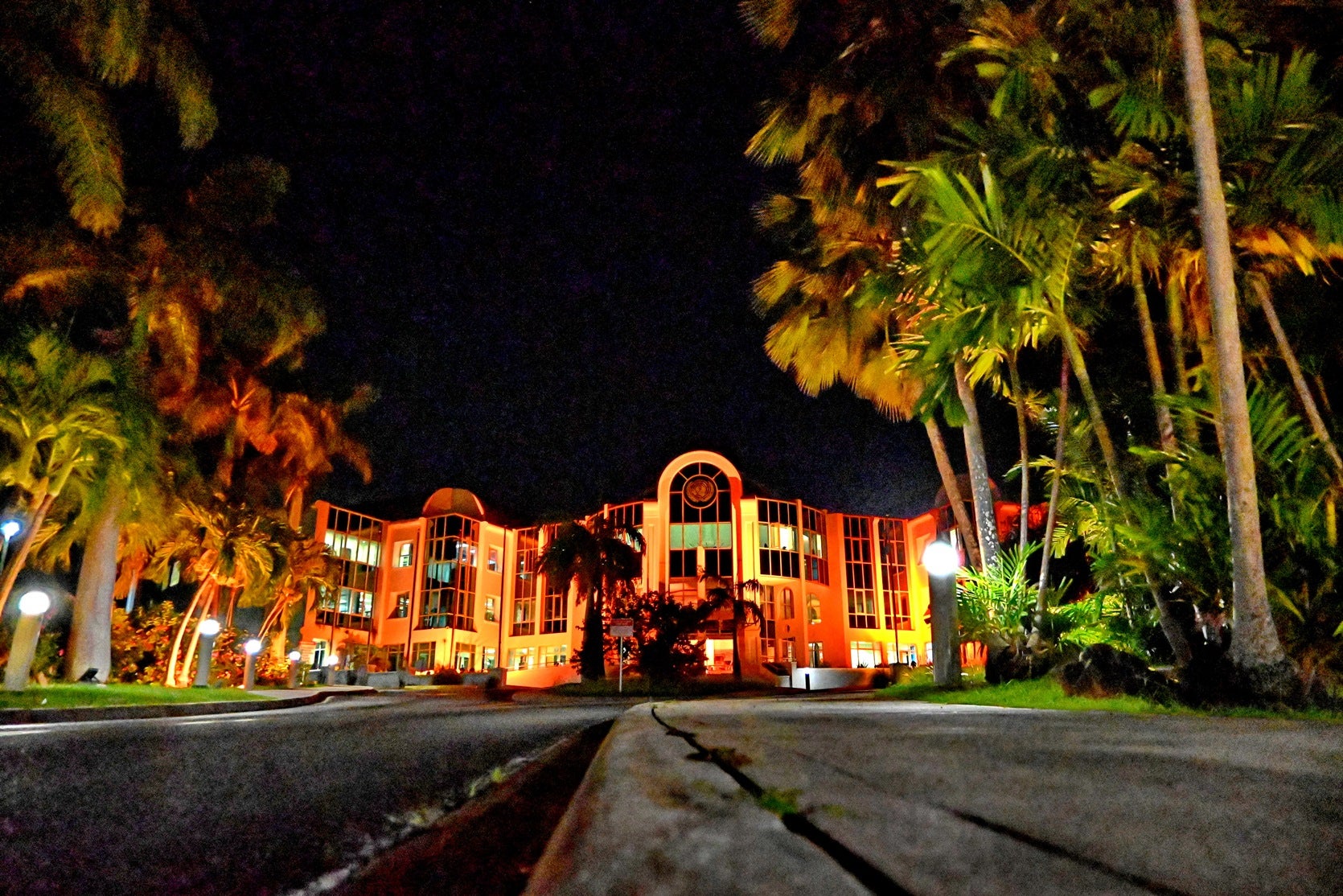 Bridgetown, Barbados: In the frame of the 16 Days of Activism against Gender-Based Violence Campaign, UN Women Multi-Country Office- Caribbean and the United Nations System for Barbados and the Eastern Caribbean hosted its annual event to light UN House Orange – a powerful visual symbol to spotlight one of the most egregious human rights violations – violence against women and girls.
On the occasion UN Women MCO Caribbean and the Ministry of People Empowerment and Elder Affairs (responsible for Gender Affairs) re-launched the UN Women Partnership for Peace programme – a 16-week psychosocial violence intervention programme for male perpetrators of gender-based violence.
Representative, UN Women Multi-Country Office – Caribbean - Ms. Tonni Brodber and UN Resident Coordinator for Barbados and the Eastern Caribbean - Mr. Didier Trebucq were joined by Government of Barbados Ministers The Honourable Colin Jordan (Labour, Social Security and the Third Sector)  and The Honourable Kirk Humphrey (People Empowerment and Elder Affairs) and Ambassadors from the Embassies of Japan, the United States of America, Argentina and China, High Commissioner of the British High Commission to Barbados and representatives of the High Commission of Canada to Barbados. Other UN Heads of Agencies and representatives of Civil society and the University of the West Indies Cave Hill Campus were also present for the event.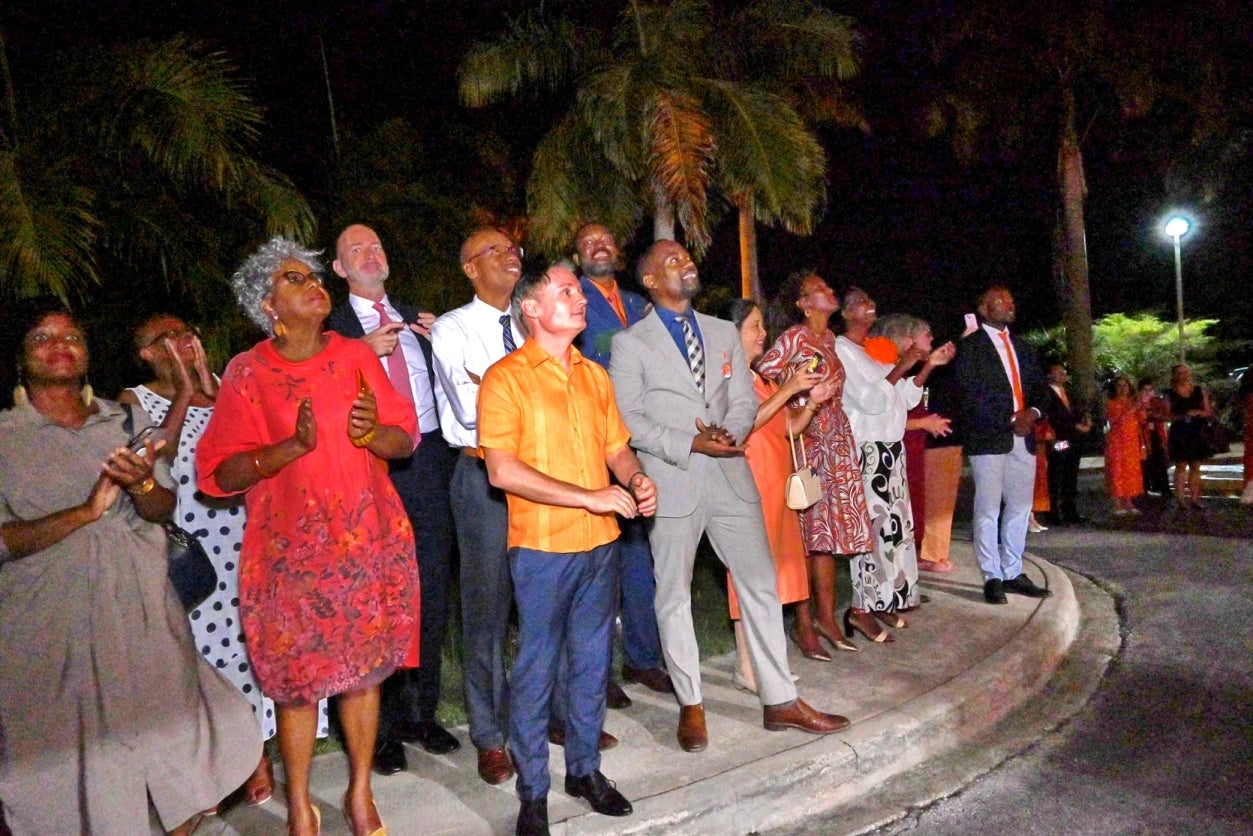 Guests look upward as UN House is lit orange. UN Women Photo/Lisle Warner
"UNiTE! ACTIVISM TO END VIOLENCE AGAINST WOMEN & GIRLS!" is the global UN theme for this year's 16 Days which runs 25 November, International Day for the Elimination of Violence against Women to 10 December, Human Rights Day.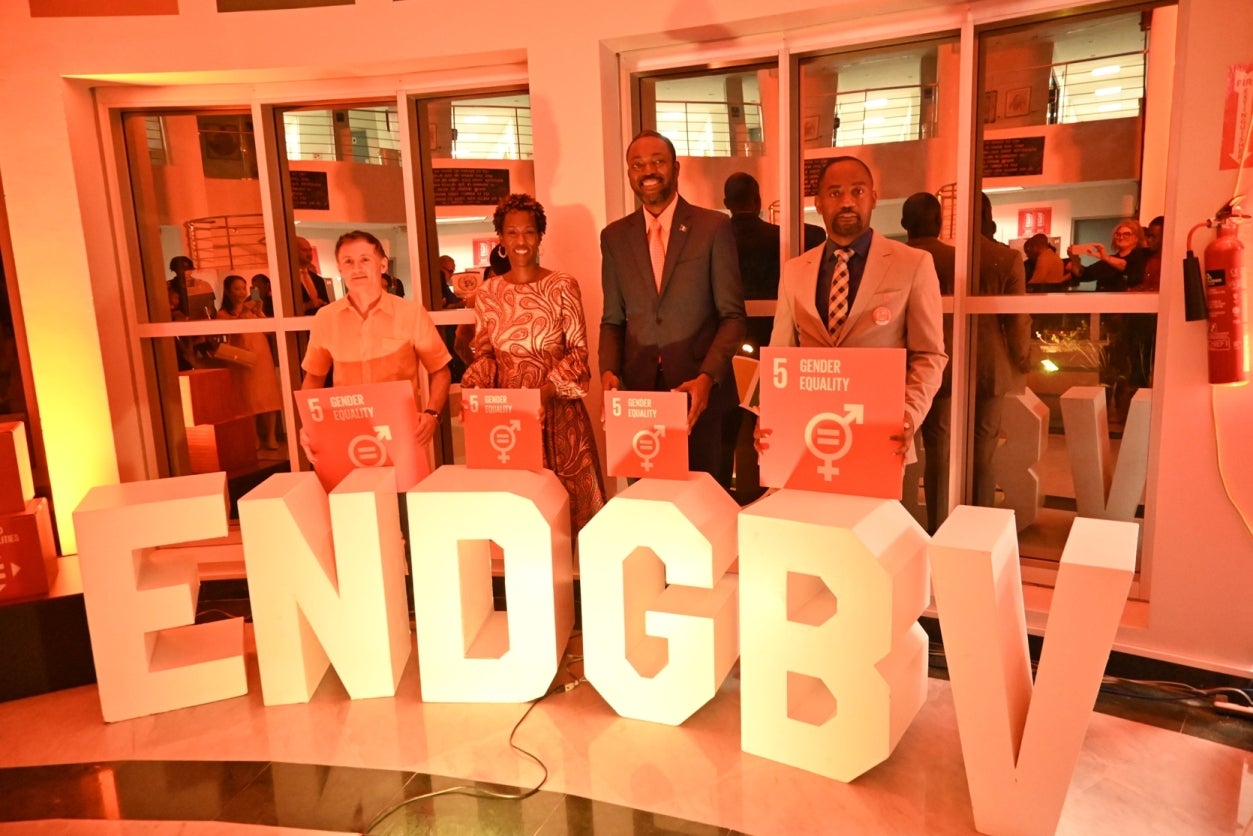 (L-R) UN Resident Coordinator Barbados and the Eastern Caribbean Didier Trebucq, Representative, UN Women Multi-Country Office - Caribbean Tonni Brodber, Hon. Colin E. Jordan, M.P. Minister of Labour, Social Security and the Third Sector and Hon. Kirk D. M. Humphrey, M.P. Minister of People Empowerment and Elder Affairs. UN Women Photo/Lisle Warner