Remembering so as not to Repeat: Sowing the Future of Dignity for Afro-descendants
Date: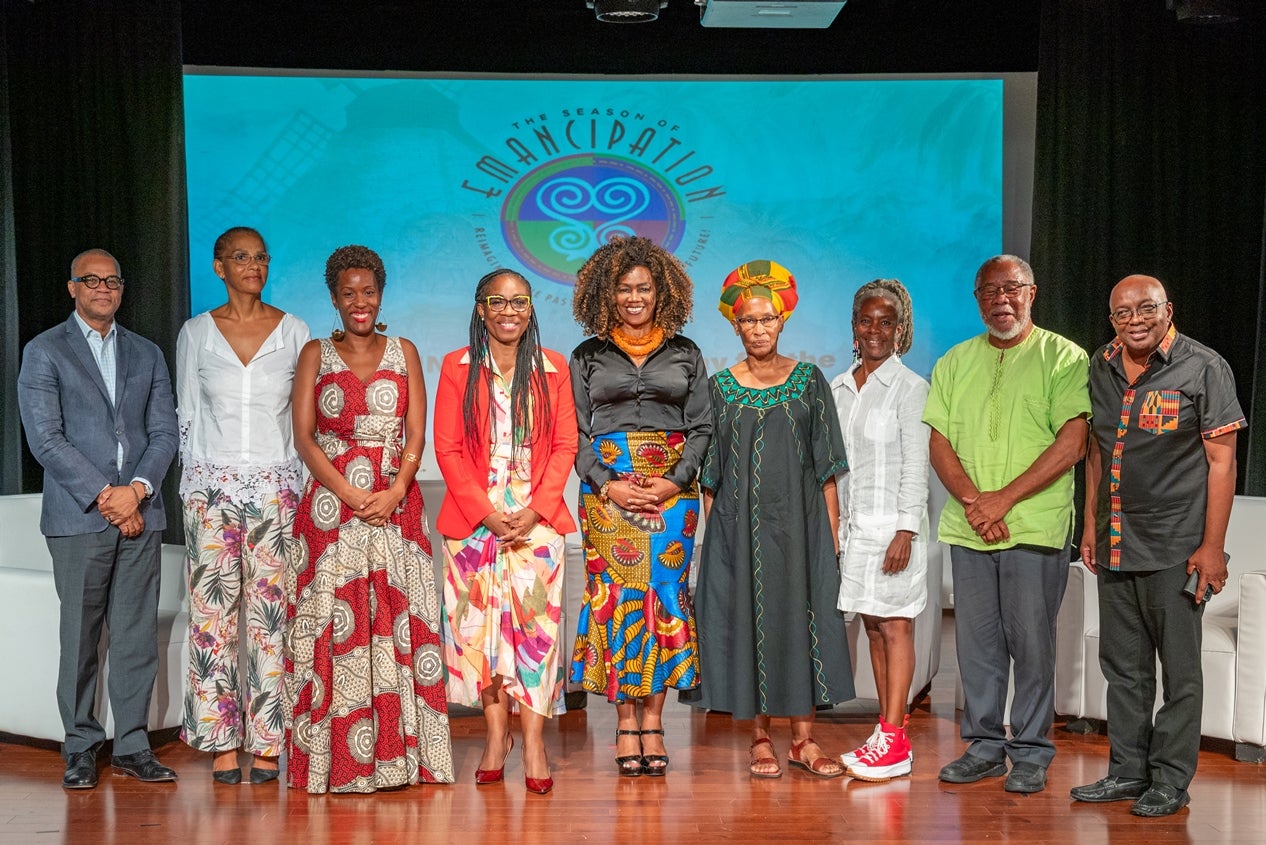 UN Women Photo/Lisle Warner
Bridgetown, Barbados: On the International Day for the Remembrance of the Slave Trade and its Abolition, there is a call for urgent action for Justice for Afrodescendant people. Chair of the United Nations Permanent Forum on People of African Descent, Dr. Epsy Campbell Barr said: "Systemic racism challenges Afro-descendants' right to life and we can end it with action and real commitment, using all the tools that are in our favour".
Dr. Epsy Campbell Barr. UN Women Photo/Lisle Warner
The former Vice President of Costa Rica was addressing the Government of Barbados and United Nations System for Barbados and the Eastern Caribbean inaugural lecture for the UN observance.
Congratulating the Honourable Mia Amor Mottley, Prime Minister of Barbados for her leadership on the global stage, she urged support for consolidation of the agenda for reparatory justice and a new global Pact:
"That is why I strongly promote the Global Coalition Against Systemic Racism and for Reparations. It is a space for action involving communities, organizations, local and national governments, academia, the private sector, international organizations and everyone committed to ending racism. We use art, culture, creativity, science and knowledge in favor of an anti-racist culture."
Read Dr. Epsy Campbell Barr's full remarks here >>>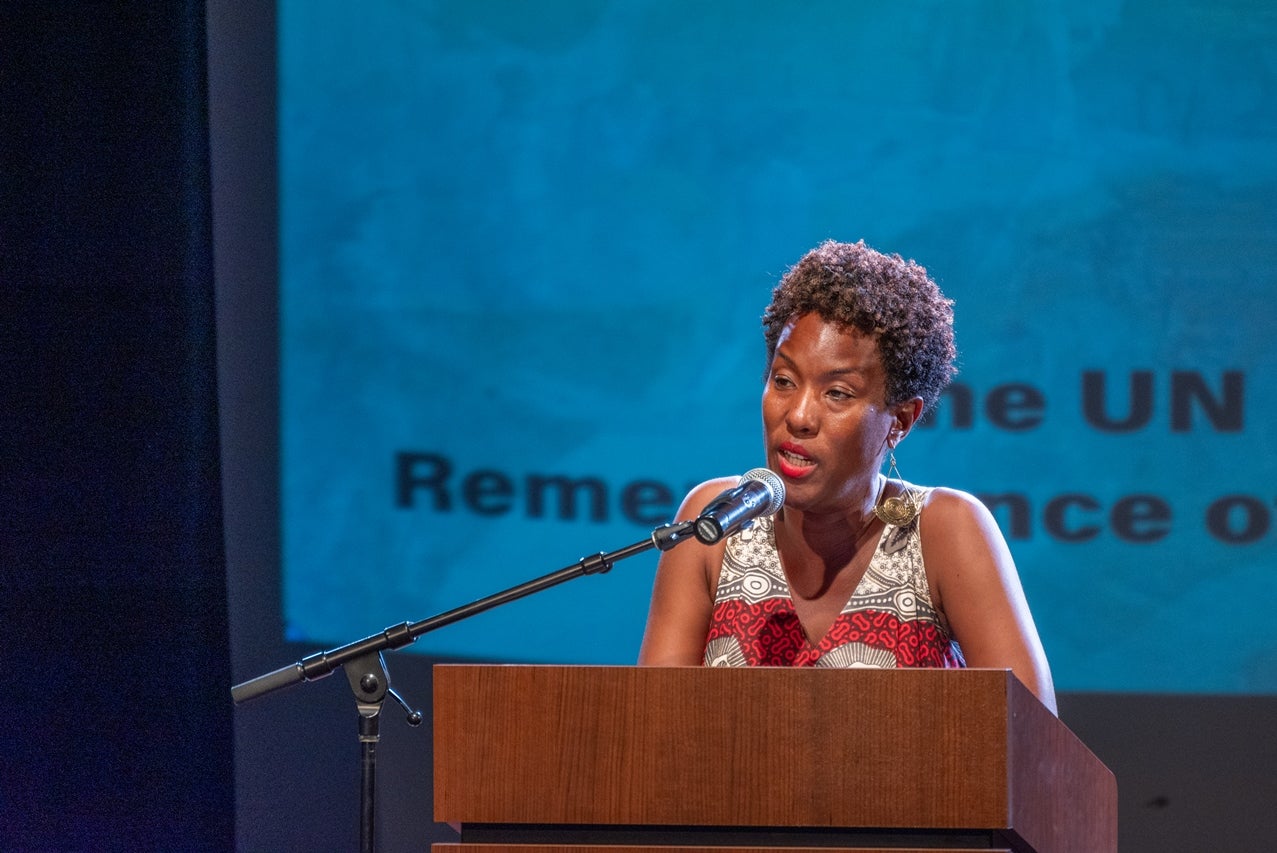 Representative, UN Women MCO Caribbean Tonni Brodber. UN Women Photo/Lisle Warner
Representative, UN Women MCO Caribbean Tonni Brodber stressed we must remember and recall our connections to ourselves and one another.
"Because when we remember, we remember that before the slave trade, we were, we came from people, we came from culture. What this experience led to unfortunately is a forgetting, a forgetting of our relationship with our land … and we forgot the relationships that we have with one another.
Rather than organising black families around the principle of authoritarian rule, of the strong over the weak, we should organise our understanding of family around anti-authoritarian models that posit love as the central guiding principle. Recognizing love as the effort we make to create a context of growth, emotional, spiritual and intellectual - women and men equally creating families based on love."
Read Tonni Brodber's full remarks here >>>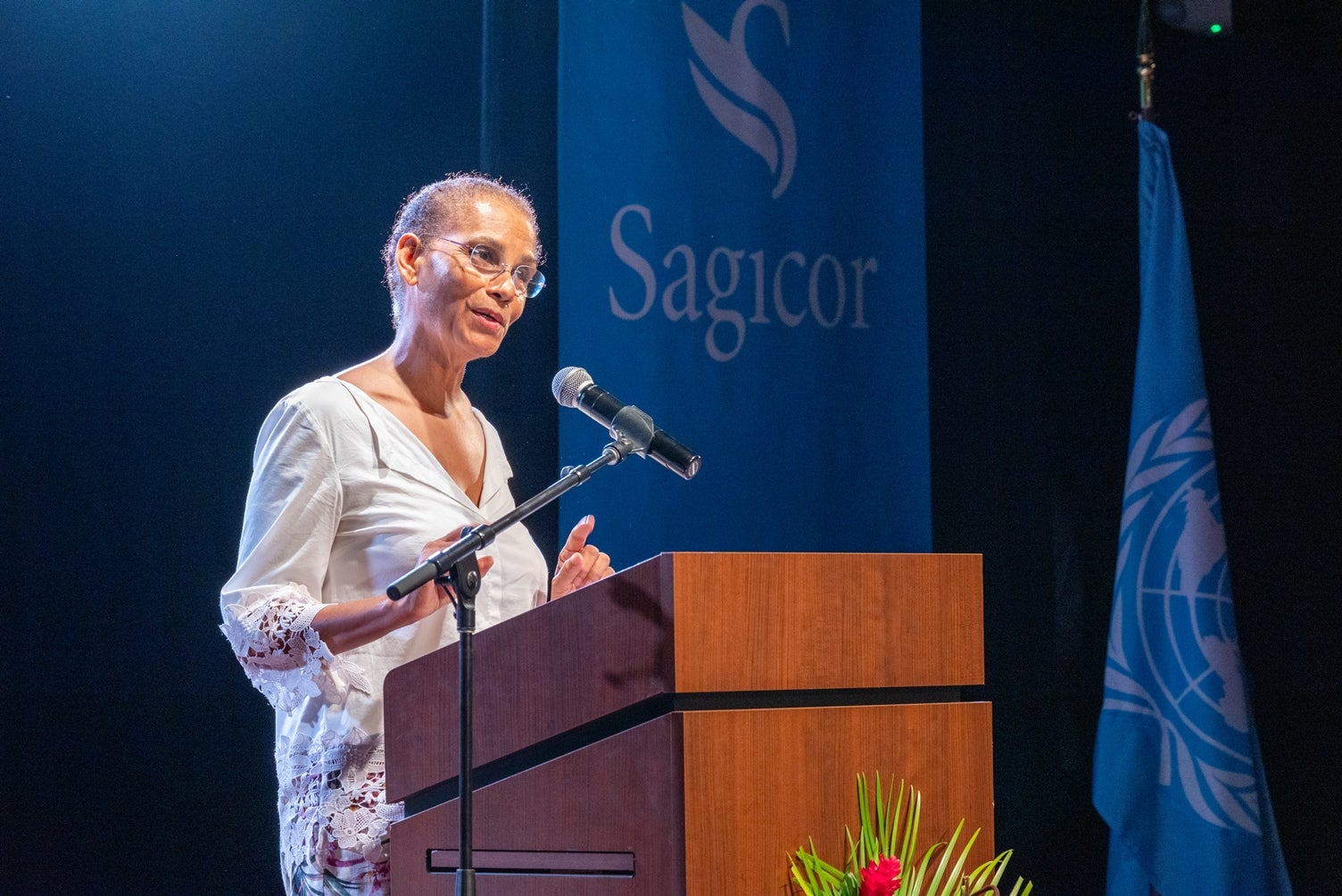 UN Resident Coordinator Ad Interim, Renata Clarke. UN Women Photo/Lisle Warner
UN Resident Coordinator Ad Interim, Renata Clarke said the transatlantic slave trade was a horrific chapter in human history and one of the worst violations of human rights ever recorded. She added that the legacy of slavery continues to have an impact into the present:
"Women of colour are more likely to live in poverty, to be unemployed, and to experience violence. They are also less likely to have access to education and healthcare.
In the Caribbean, women of colour face several specific challenges, including:
•    A high rate of abused women not seeking help. According to a study by CARICOM, only 1 in 10 abused women in the Caribbean seeks help from a formal source. This is due to several factors, including the stigma associated with domestic violence, the lack of access to services, and the fear of retaliation from their abuser.
•    A high adolescent birth rate. The adolescent birth rate in the Caribbean is 50% higher than the global average. This is due to several factors, including early sexual initiation, lack of access to sexual and reproductive health services, and the high rate of violence against girls.
The UN is committed to working for the empowerment of women including women of colour in the Caribbean."
Read Ms. Renata Clarke's full remarks here >>>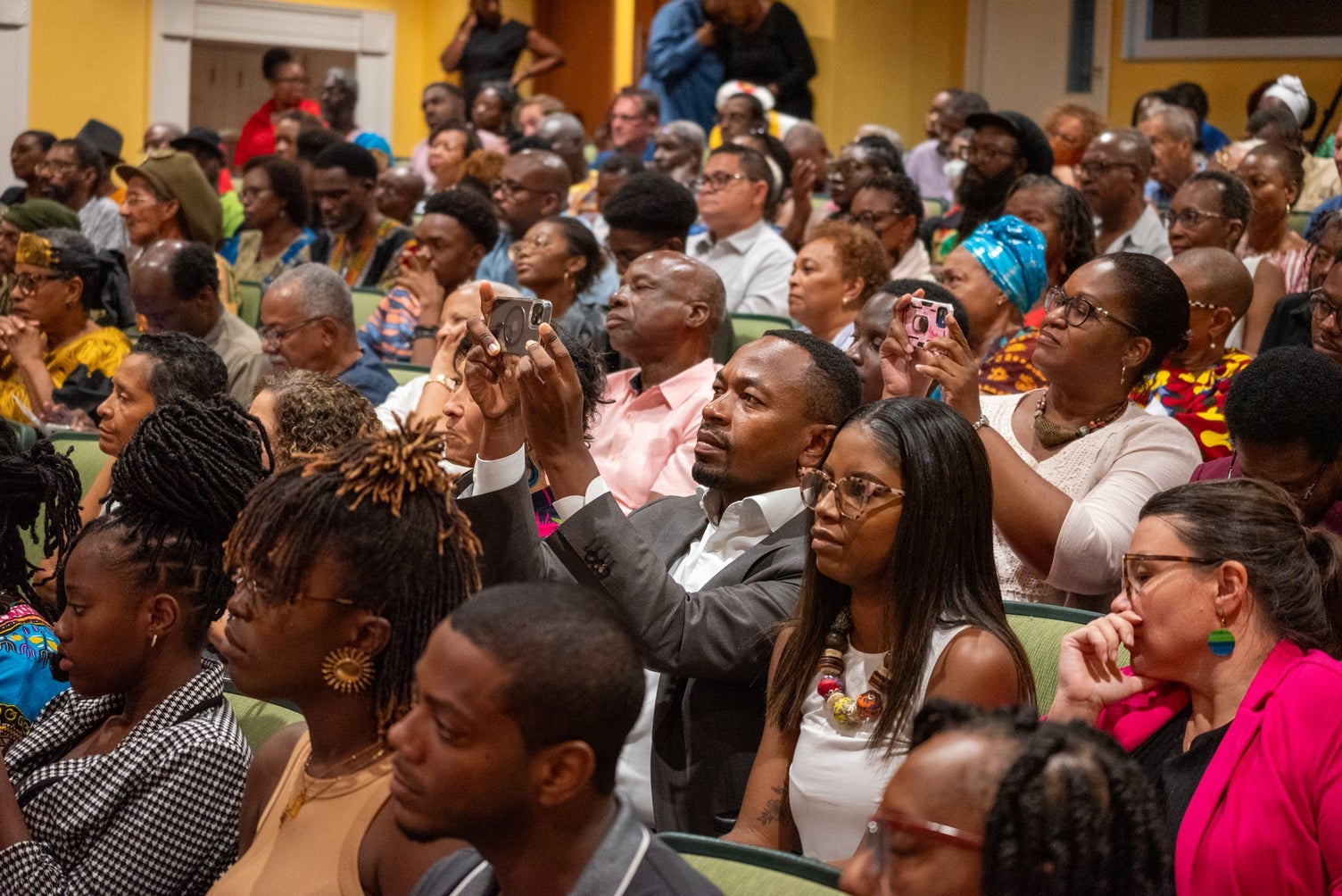 UN Women Photo/Lisle Warner