UNTFHS - Enhancing the Negotiation Skills of Rural Women Farmers in Saint Lucia
Date:
"COVID-19 brought about virtual change and we were not ready…the training helped us to make the change." ~Training Participant.

In the wake of the COVID-19 pandemic and its pervasive socio-economic impacts, women across the Caribbean have had to find innovative ways to continue to generate income to provide for themselves, their families, and their communities.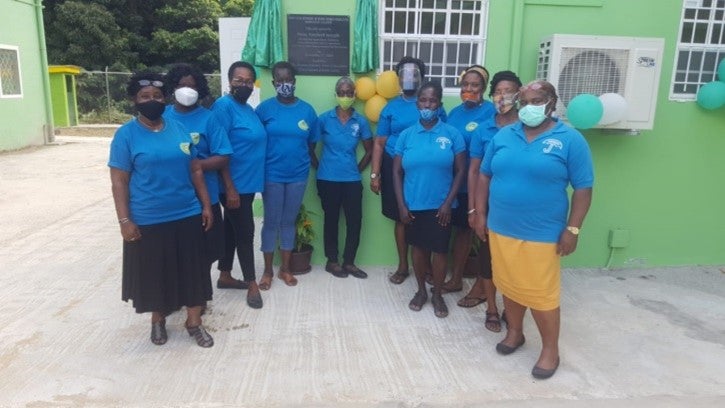 Thanks to a United Nations Trust Fund for Human Security (UNTFHS) supported training programme, entitled: "Strengthening Price and Contract Negotiation Capacity", twenty-five women farmers and small business owners in Saint Lucia are now better equipped to improve their product marketing and strengthen their price and contract negotiations.
The 10-week online training exposed participants to the use of Zoom technology, and covered various topics including: Understanding Yourself, Business Mapping, Pricing and Marketing, Value Chain and Value Addition and Contract Review and Negotiations.
It was led by Akosua Edwards, a Business Coach from Trinidad and Tobago, and targeted individual entrepreneurs as well as members of the Saint Lucia Network of Rural Women Producers in the Babonneau, Micoud and Anse Kawet Clusters.
The training was facilitated through the UNTFHS programme entitled: "Building Effective Resilience for Human Security in the Caribbean Countries: The Imperative of Gender Equality and Women Empowerment in a Strengthened Agriculture (and related Agri/Fisheries Small Business) Sector".
The UNTFHS programme applies a comprehensive, integrated, human security approach to ensure greener growth, employment opportunities, food security, and the overall wellbeing of families, while ensuring the most vulnerable are not left behind. In this regard, gender equality and women's economic empowerment are positioned as critical components to enhancing resilience in agriculture for Caribbean economies.
Participants welcomed the training that allowed them to be better informed, thus more self-confident, and ultimately better equipped to negotiate for better prices.
Robin Darrel, President of the Saint Lucia Network of Rural Women Producers, manufactures twelve flavours of rum fudges. She described the training as "excellent and too short" and credited the trainer for showing them how to calculate pricing.
"She really taught us how to do our marketing, how to package our products better; how to sell our products and the women were very happy for that. She even focused on how to express yourself, say who you are…how to explain your business…We wish we could have her again…to do another workshop with us."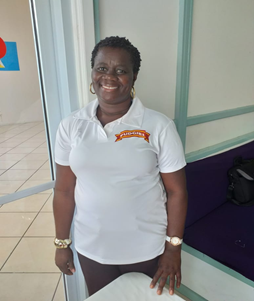 For many participants, it was their first time using the Zoom platform and some expressed fear at the beginning of the training. Now only a few weeks later, their Network is hosting online meetings and workshops as a result of the knowledge members attained.
Given that market access was interrupted or halted due to curfews and physical distancing measures to limit the spread of COVID-19, the female entrepreneurs are grateful that the sessions exposed them to new approaches to marketing, particularly online marketing, within the pandemic environment. "Ms. Edwards encouraged us to put our products online, to have an online market. For example, for me and my fudges, I'm putting it online - all my flavours - and every week there's a special," Ms. Darrel explained.
To date, many women are receiving more orders as a result of their online visibility, which includes posting pictures and short product write-ups on Instagram and Facebook.
They also benefited from an on-line Graduation ceremony, aimed at making them feel more accomplished and appreciated.
The UNTFHS Joint Programme is built on the premise that there can be no improvement in human security in the Caribbean without addressing the issue of 'lost opportunities' and 'foregone achievement' that result from deep gender inequality and insufficient progress in the economic empowerment of women and marginalized youth. It therefore focuses on informing and applying policies, innovative tools, and community-based initiatives, to strengthen the human security of farmers and small agro- and fisheries-entrepreneurs, and at the same time protect the overall food, nutritional and environmental security of our small island states.
The initiative, which is part of the global UN Reform, and efforts by the UN Development System to deliver as one for greater impact, is being led by UN Women and the Food and Agriculture Organisation (FAO) as technical leads, along with the International Labour Organisation (ILO) and the United Nations Development Programme (UNDP).
30.