UN Women providing gender and humanitarian assistance to women and girls impacted by Hurricane Irma
Date: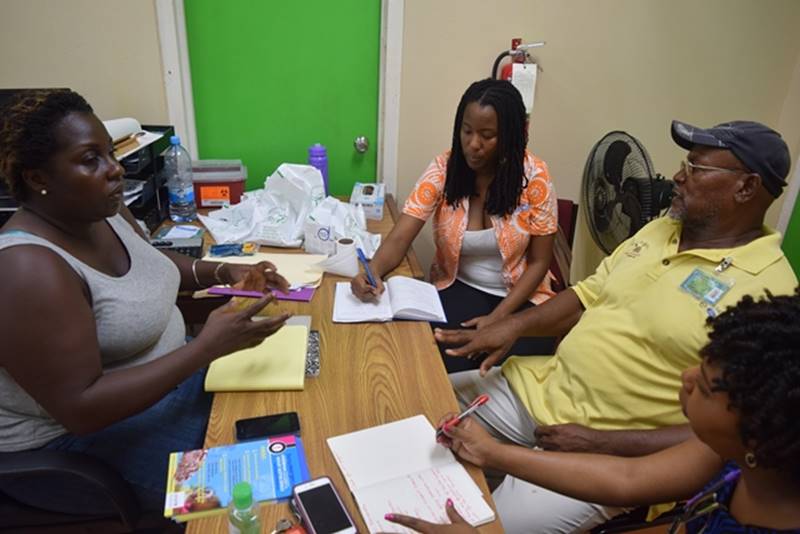 A gender focus in humanitarian crises ensures a more targetted response, taking into account the specific needs of women, men, girls and boys. UN Women in responding to the hurricane impacted Caribbean countries, circulated a gender alert which acts as a guideline for a gender integrated response.
Representative of the UN Women Multi-Country Office – Caribbean, Alison McLean said "Regrettably, we are not strangers to disaster recovery situations, so we moved swiftly and decisively to work with our UN partners and the national gender machineries to jumpstart our relief efforts".
Overseas Territories
Deployed to the British Virgin Islands from the UN Women MCO, UN Women Gender and Humanitarian specialist David Coffey provided input to the rapid needs assessment household survey. In so doing, the number of female headed-households will be accounted for, sex and age disaggregated data will be captured at each household as well as the numbers of pregnant or nursing mothers.
UN Women will provide a gender and humanitarian specialist to St. Maarten in coming days.
As part of the UN Women emergency response, Alma Perez, Gender and Humanitarian Specialist from the UN Women Panama Regional office is on field mission providing support for development of MCO relief/recovery programmes, resource mobilisation and partner coordination.
Antigua and Barbuda
A joint effort by UN Women and UNFPA started the distribution of "dignity kits" containing basic health and hygiene products for displaced women and girls from the Caribbean island of Barbuda, as they arrived in Antigua, escaping Hurricane Irma.
UN Women fast tracked a first allocation of USD 15,000 which allowed for the preparation of 600 dignity kits, procured and packaged by the Antigua and Barbuda Directorate of Gender Affairs. The kits contain basic health and hygiene products for women and girls, such as soap, underwear and sanitary napkins and razors and underwear for men. UNFPA has assembled 450 dignity kits at its Barbados office and is preparing to ship them to Antigua.
"There was a very huge need for [dignity kits] …because [although] there was mass distribution of different [aid] products and items, not a lot of focus and emphasis were placed on the sanitary items that women and girls needed in particular," explained Farmala Jacobs, the acting Executive Director of the Directorate of Gender Affairs.
"Our primary concern was the provision of items that could restore a measure of normalcy and dignity to women of all ages who would have been ripped from their homes. It was our duty," said the UN Women Representative.
UN Women focal point on the ground in Antigua and Barbuda, MCO Caribbean Deputy Representative Tonni Brodber is working in close partnership with the Ministry of Social Transformation and the DoGA to:
conduct focus groups with the displaced Barbudan women and men.

develop shelter guidelines also in partnership with the IOM

conduct training for shelter managers with IOM

conduct a shelter assessment, as part of a team which will also comprise staff from IOM, the Department of Family and Social Services and UNICEF.

and also to support the coordination of lists of clinical psychologists, social workers and therapists for psycho-social support