Applying Theatre Arts to address Gender Based Violence
Date: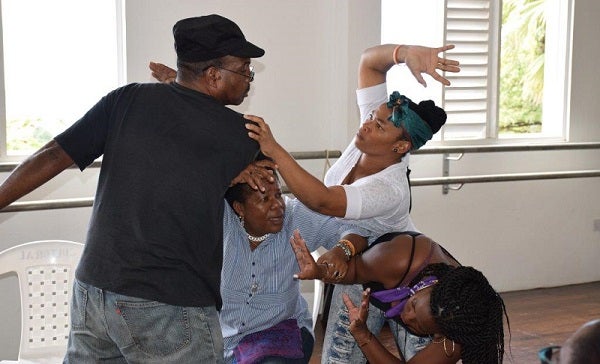 Roseau, Dominica: Highlighting social issues through the performing arts allows performance artists to express problems and negative behaviours in a way that their audiences can feel how these problems touch them personally. Where such performances are community focused and led, expression through theatre helps to make clear the ills in their society they want to be rid of, and can inspire creative solutions for the change they want to see.
UN Women in partnership with the Bureau of Gender Affairs in Dominica, recently supported a five day Applied Arts training programme for Theatre practitioners. The training programme is a key strategy and intervention of UN Women's social mobilisation progamme to prevent and respond to gender based violence in Dominica and the Eastern Caribbean.
It was facilitated by the Arts-In- Action unit of the Department of Creative and Festival Arts of the University of the West Indies St Augustine, Trinidad and Tobago Campus with Arts-In-Action officers Patrice Briggs and Brendon LaCaille who is also a Gender Advocate supporting UN Women Gender Equality Programming.
This training of Theatre Practitioners is also part of a broader UN Women programme of work with artists throughout the Eastern Caribbean to address Gender- Based Violence.