UN Women: A decade of daring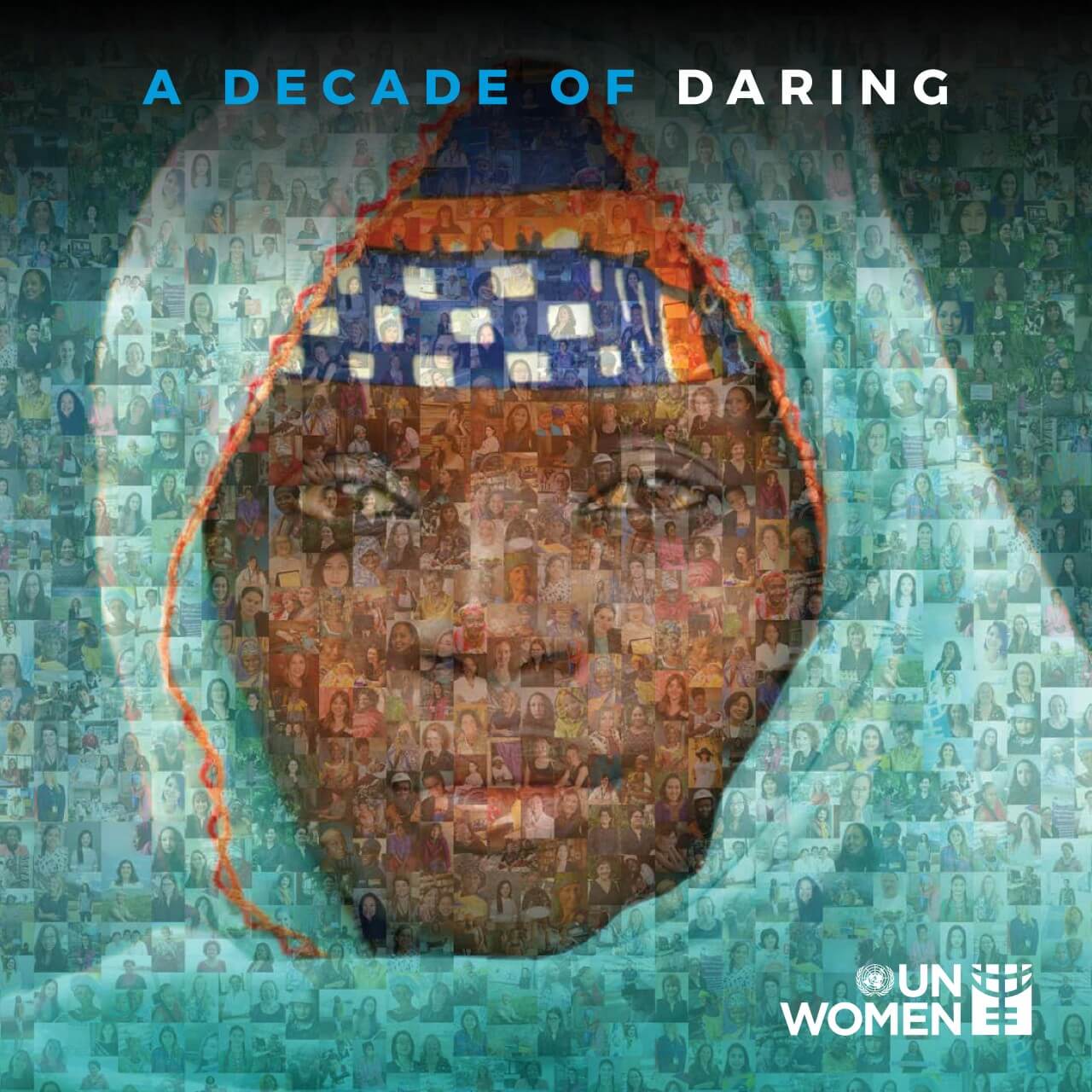 UN Women's tenth anniversary publication, "A decade of daring", celebrates the milestones of its first 10 years.
Using powerful photographs and a diversity of voices to highlight the organization's partnerships and work around the world, the book offers a brief history of the organization's creation and snapshots of contributions made to advance gender equality and women's empowerment from the grassroots, local, regional, and global levels.
Young people, women, and girls across the world, civil society organizations, partners, the UN system, and UN Women leaders and personnel share their journeys to gender equality—the challenges and accomplishments achieved thus far.
View online/download
Bibliographic information
UN Women office publishing: UN Women Headquarters