ANTIGUA AND BARBUDA COVID-19 Macroeconomic and Human Impact Assessment Data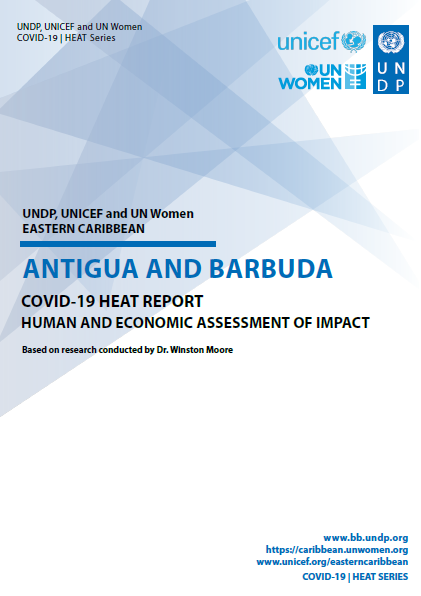 Based on research conducted by Dr. Winston Moore


This report forms part of the COVID-19 Human and Economic Assessment of Impact (HEAT) Series. The Government implemented a series of measures designed to respond to the health, economic and social impacts of the virus. These interventions include a substantial increase in health sector expenditure equivalent to 0.5% of GDP, the deployment of international disease specialists and a robust testing and quarantine programme, which has contributed to significant containment of the spread. Additionally, several monetary measures were announced.

Following the success of the containment measures that limited the spread of the disease, on June 4, the Government was the first of the region to re-open the national borders, with strict protocols at ports and hotels to reduce the risk of transmission. This move is crucial not only for Antigua and Barbuda, but for the region, as the country is a critical hub for international travel in the Eastern Caribbean. Nonetheless, many of the social and economic impacts of the pandemic will persist and, with increasing forecasts for a global second wave, this report argues that a series of additional measures will be needed to combat the current and future impacts, particularly on the most vulnerable.
View online/download
Bibliographic information