The Spotlight Initiative Donates Critical ICT Equipment to the Victim and Witness Support Unit of the TTPS
Date: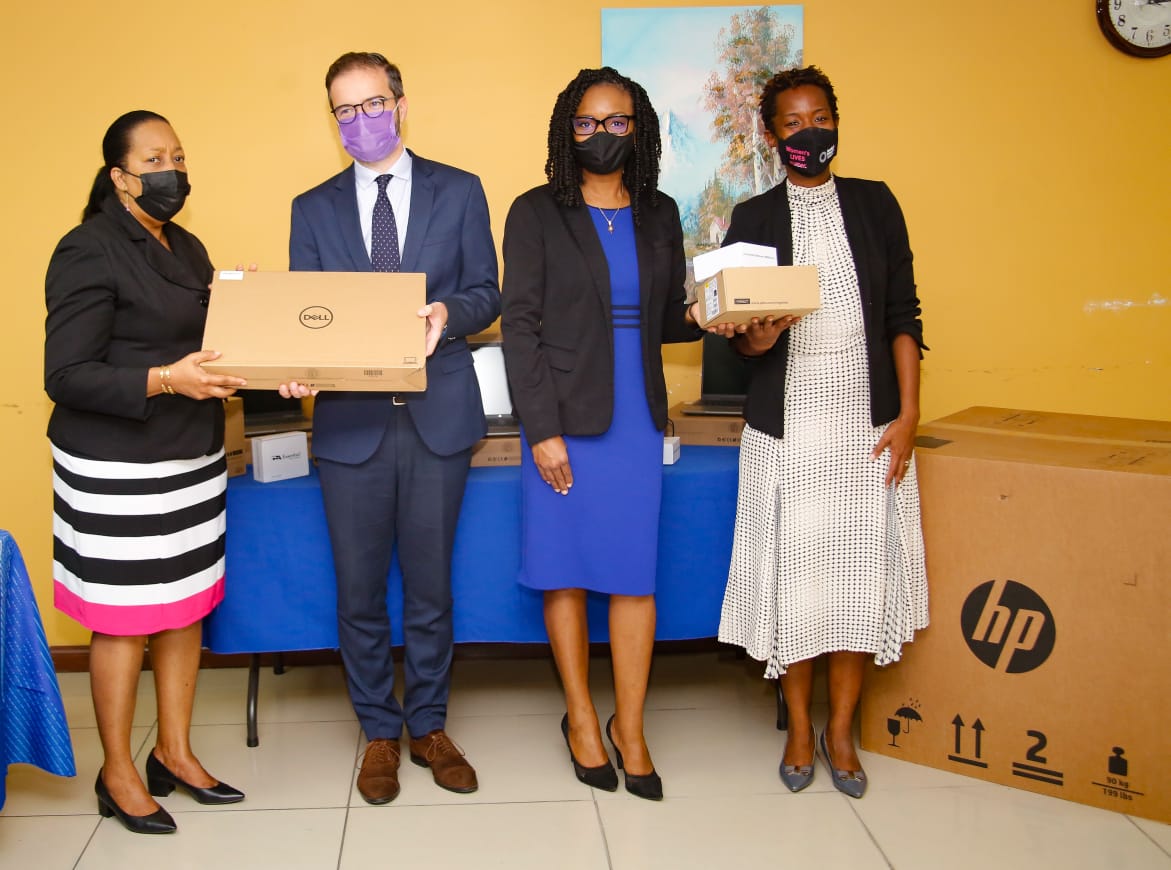 Presentation of ICT equipment to the VWSU (L to R) Sharon Gomez-Cooper (Assistant Acting Commissioner of Police), Mr. Sanjin Soldatic (EU Chargé d'Affaires), Aisha Price-Corbie (Manager Victim and Witness Support Unit, TTPS), and Tonni Brodber (Representative, UN Women MCO-Caribbean) / Credit: UN Women Photos/Abraham Diaz
A life free from violence is a human right for all persons regardless of sex, gender or race. However, the National Women's Health Survey for Trinidad and Tobago reveals one in three ever-partnered women in Trinidad and Tobago will experience physical or sexual violence in their lifetime. In recognition of the important role of the Victim and Witness Support Unit (VWSU) of the Trinidad and Tobago Police Service as service providers for critical case management and psycho-social support for survivors of gender-based violence, the Spotlight Initiative team has contributed critical ICT equipment worth nearly 70 000 USD to strengthen the capacity of the Unit.
On April 5th, 2022, representatives of the Spotlight Initiative which included UN Women Representative, Tonni Brodber, Acting Ambassador of the European Union, Sanjin Soldatic, UN Women Planning and Coordination Specialist, Je'nille Maraj, and Spotlight Programme Coordinator, Nikita Mohammed, formally handed over this equipment to Assistant Commissioner of the TTPS, Sharon Gomez-Cooper, and VWSU Manager, Aisha Corbie.