Building collaboration and community for women's business success
Date: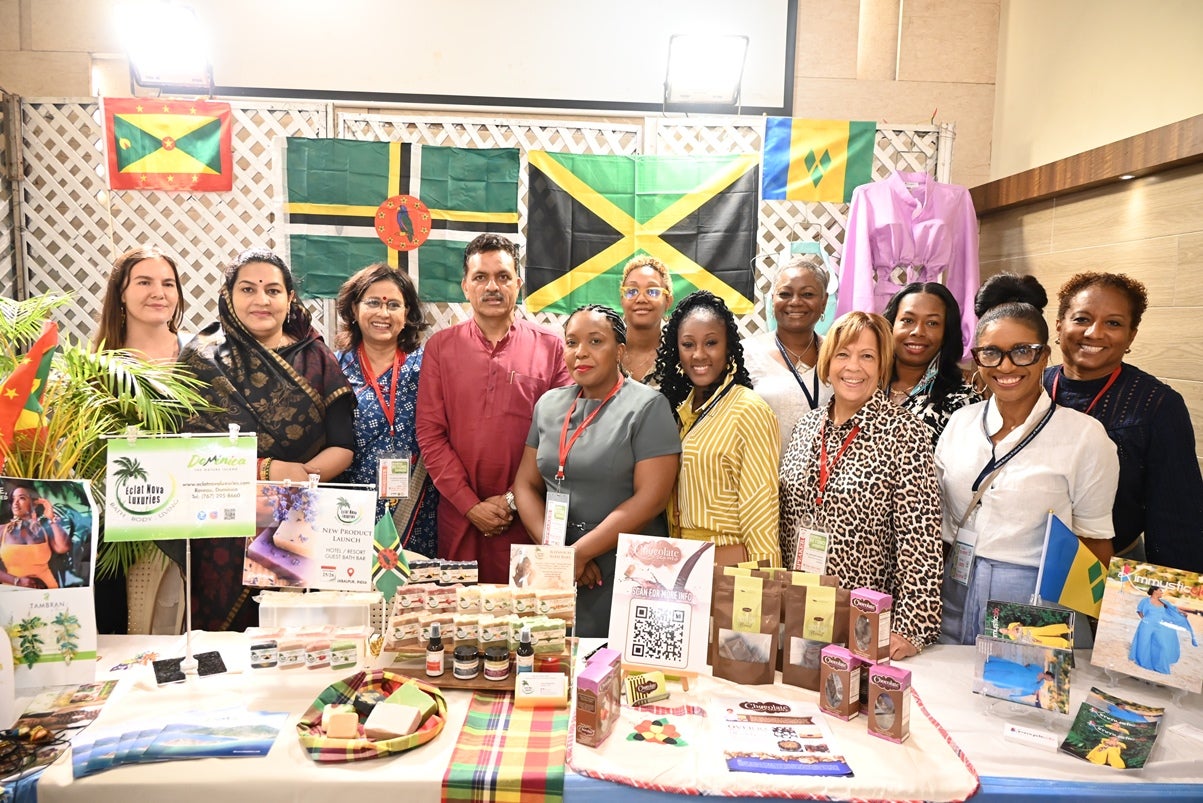 UN Women officers and Caribbean women entrepreneurs at the MAWE inauguration. UN Women Photos/Sharon Carter-Burke

Jabalpur - Madya Pradesh, India: Six Caribbean women entrepreneurs with the support of UN Women Caribbean joined women entrepreneurs from 14 countries in Jabalpur Madya Pradesh India for the Madya Pradesh Women Entrepreneurs (MAWE) Business Beyond Borders International Conference and Exhibition.
The Caribbean women entrepreneurs representing various industries - cosmetics, natural skin products, confectionery, clothing, textiles and jewellery - come from Barbados, Dominica, Grenada, Jamaica and Saint Vincent and the Grenadines. They were able to share their products and increase their awareness of international opportunities.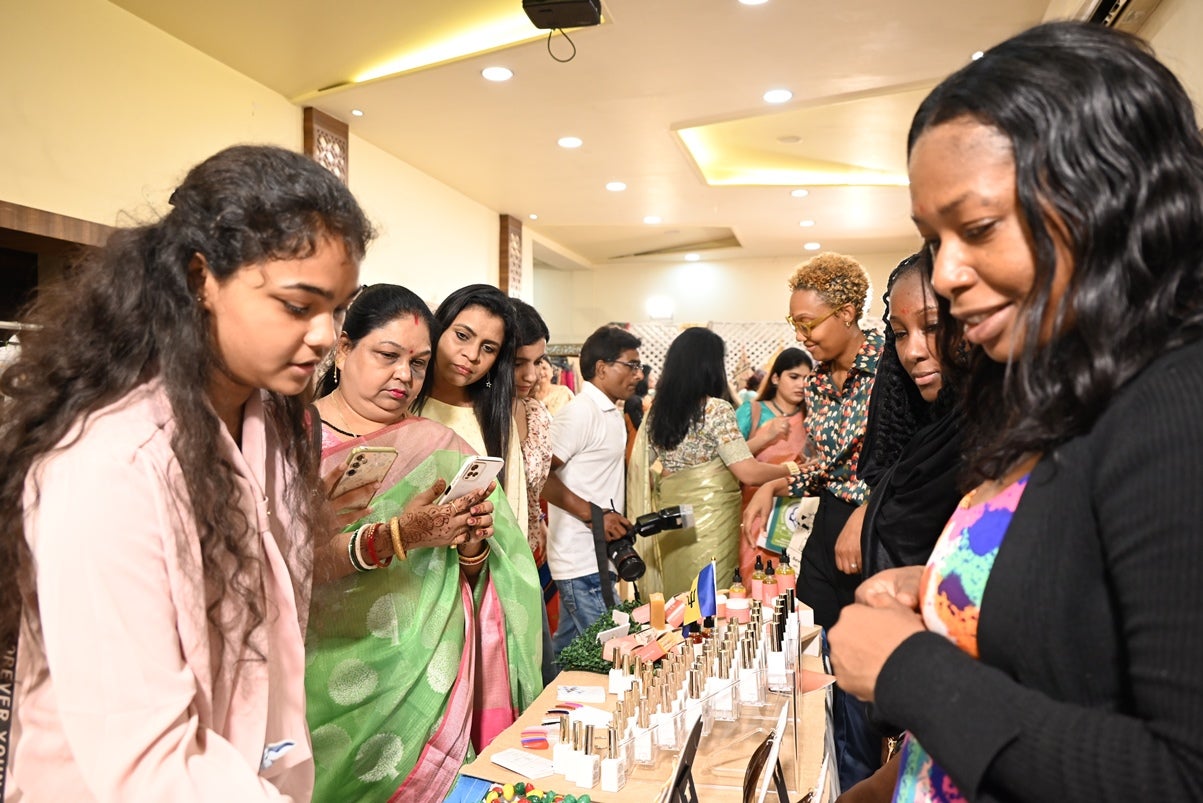 UN Women Joint Programme Coordinator Angela Davis noted that:
"Beyond Borders is an appropriate collaboration for the UN Women MCO – Caribbean, with a shared vision of supporting women entrepreneurs to realize their full potential, which may include expanding their scope beyond their immediate geographic location to exploring other borders and sharing what makes them special with the world. Our entrepreneurs literally have the opportunity to become global businesswomen and ambassadors for their businesses and countries".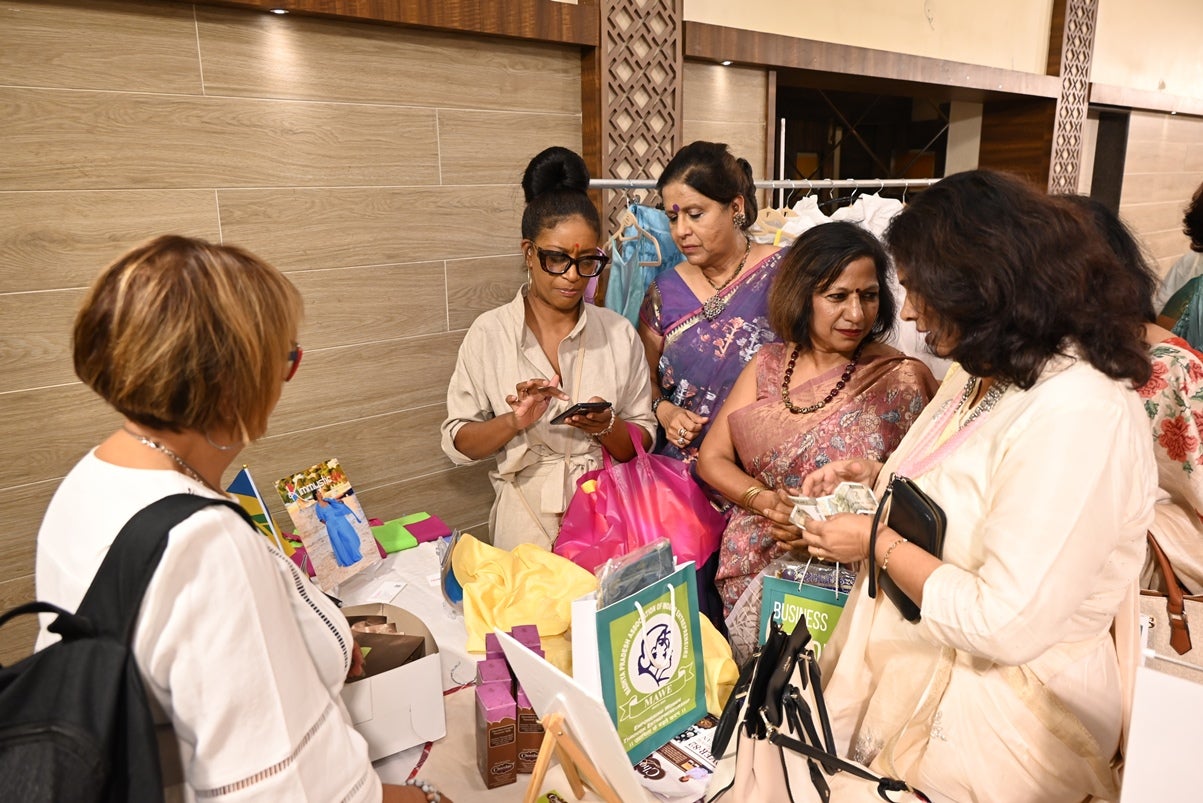 The women entrepreneurs on the South-South Exchange were:
Nicole Rowe of Barbados, owner of HoneyChild - a range of bath and body products
Barbados certified aesthetician Shareece Clarke and developer of gel polishes line, owner of Simply Royalty, a Barbados based nail salon.
Lana Athanaze of Dominica, owner of Éclat Nova Luxuries a sustainable brand of hand-made botanical skincare and eco-living products.
Tamara Prosper of Grenada owner of Tambran by Tamara, an eco-jewelry brand.
Chocolate Dreams Ltd. owner and founder Michelle Smith of Jamaica.
Kimon Baptiste, award-winning fashion designer and owner of Kimmystic. Clo from Saint Vincent and the Grenadines.
The MCO Caribbean mission lead Private Sector Specialist, Gayle Gollop and the businesswomen made presentations on expanding markets and securing trade across borders, exploring the world of startups and a fireside chat on Celebrating Stories of Resilience with MAWE Chairperson Dr. Archana Bhatnagar.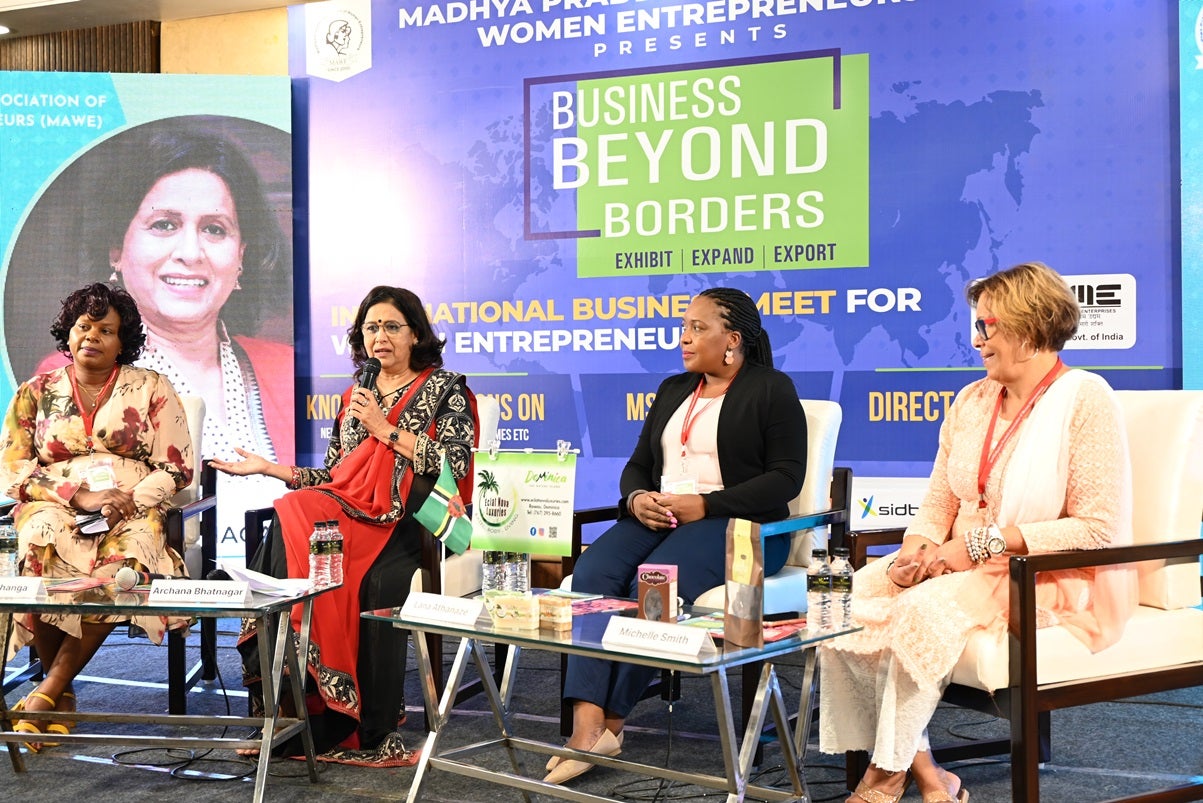 Getting women's businesses export ready are only part of the whole for their success.  Gayle Gollop stressed that unpaid household work, elder and childcare responsibilities also need to be addressed in national policies.
The mission to India is one aspect of UN Women's work on women's economic empowerment that includes capacity strengthening on leadership and expanding opportunities. This mission was made possible by the UN Trust Fund for Human Security.
For further information, contact us at info.brb@unwomen.org