From where I stand: "The work to end violence against women and girls in the Caribbean is an immense challenge. It takes partnership, a love for people and a want for positive change."
Date:
Phylicia Alexander Lavia is the Foundress & Executive Director of Red Root SVG, a nonprofit in her home country of Saint Vincent & the Grenadines. Phylicia is a gender-based violence survivor and activist who advocates for the empowerment & support of underserved women, LGBTQ+ communities & children.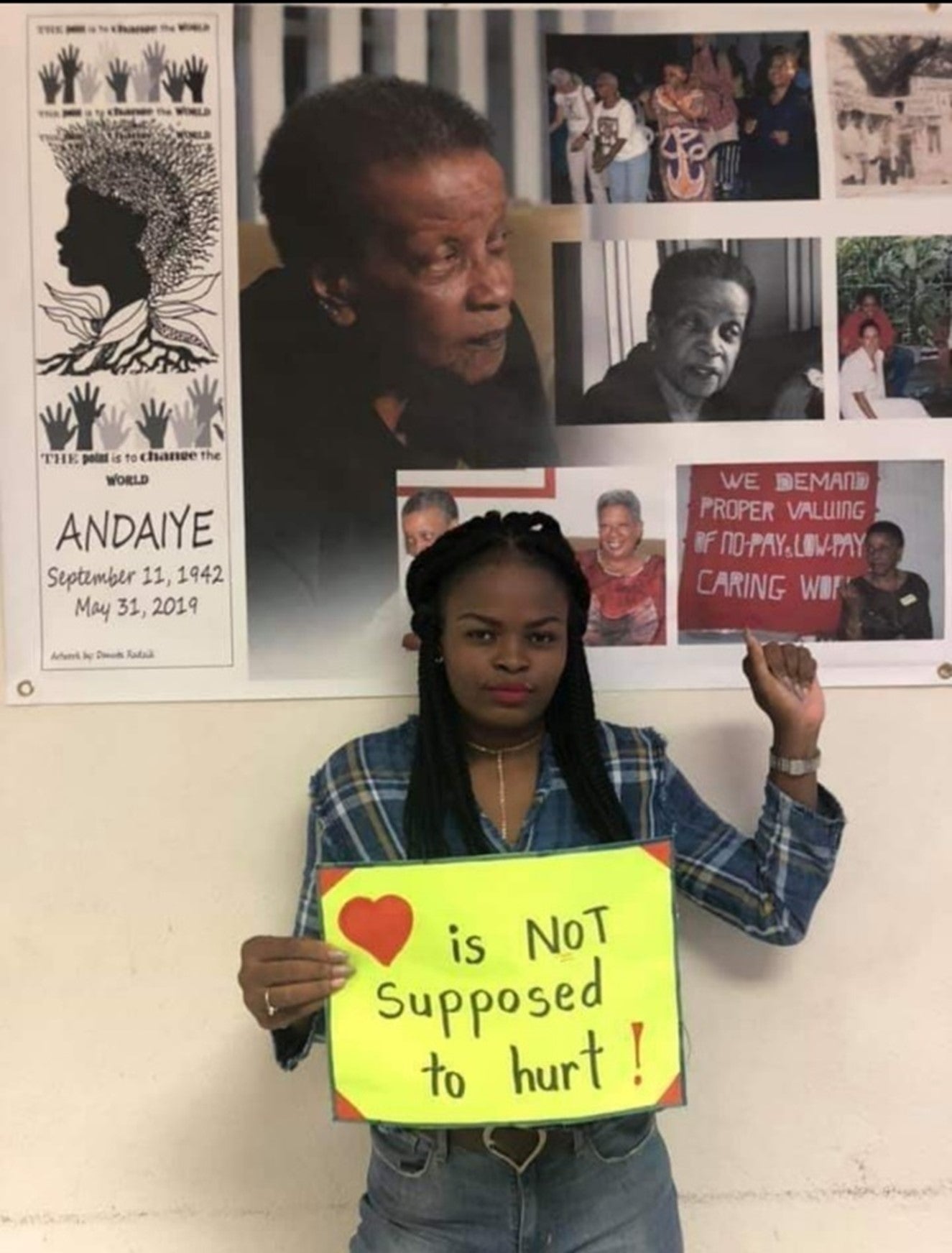 "I was a teen mom after getting pregnant at 14 years old and giving birth at 15 years. I am now a mother of three boys aged 15, 10 and 5 years old. I work with the government as a facilitator with the Adult and Continuing Education division [of the Ministry of Education in St. Vincent and the Grenadines] and recently transferred to the Curriculum Division. I'm currently studying at the University of the West Indies, pursuing a degree in Social Work with a minor in Youth Development so that I can better serve my community and people.
Growing up, I saw a lot of women in my immediate family and interacted with many women who have been in abusive relationship. I also experienced violence, so these experiences inspired me to establish RedRoot, an NGO with the mission of empowering women and children and  fighting to end violence against women in St Vincent and the Grenadines., While some organizations may only focus on women, I also cater to children because of the increasing cases of sexual abuse in children.
Before I was registered, I organized protests to end child abuse in St Vincent. Then, in 2019, after being a part of the Caribbean Institute in Gender and Development (CIGAD) 13th Intensive training programme in Barbados, I left really inspired to do more work in ending violence against women and girls (VAWG) but I kept wondering, "How am I going to this?" [The Caribbean Institute in Gender & Development: An Intensive Training Programme is a regional, gender and development training programme that is held biannally by the Institute for Gender & Development Studies: Nita Barrow Unit of the University of the West Indies. UN Women Multi Country Office – Caribbean has been sponsoring this programme since 2003.]