Making fiscal space for public investment in childcare
Date: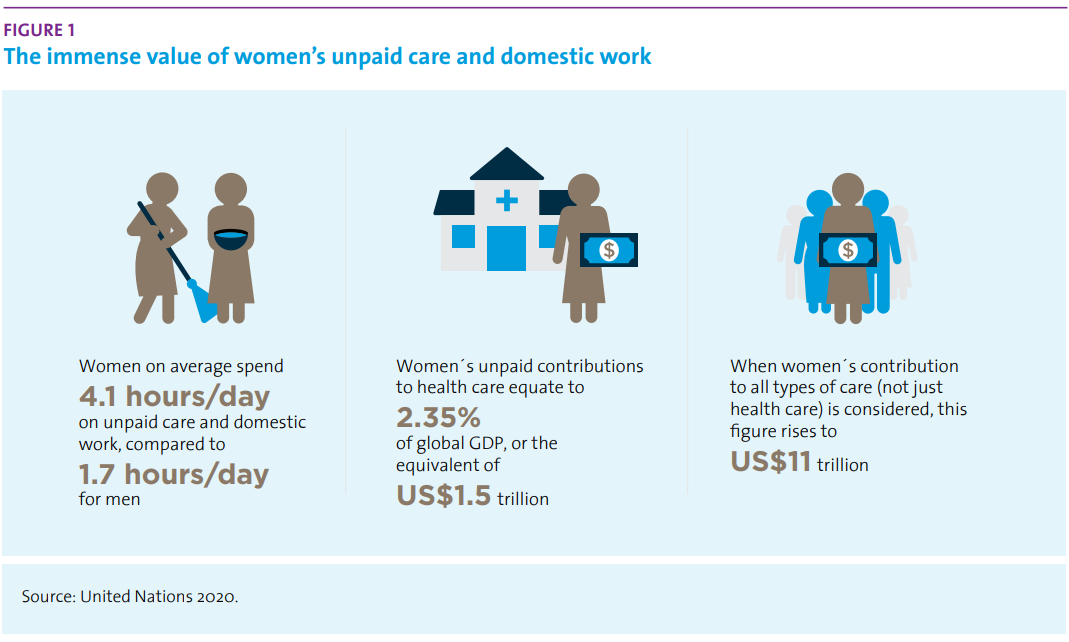 Unpaid care work – care for children and the elderly and domestic work - which historically has been disproportionately shouldered by women, has significantly increased with the COVID-19 pandemic.
If all families in the Caribbean who needed it had access to safe and affordable childcare services, more women would be able to engage in paid work and it would significantly lift the burden from essential and frontline workers who also have care responsibilities. Globally, women on average spend 4.1 hours/day on unpaid care and domestic work, compared to 1.7 hours/day for men. Women also make up 70 per cent of the paid global health-care workforce[1].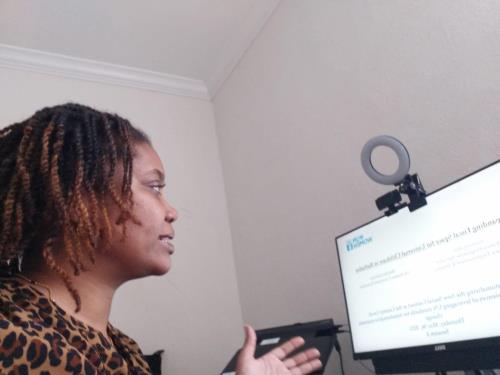 UN Women Programme Specialist – Economic Empowerment & Statistics, Isiuwa Iyahen and Senior Lecturer in Economics at the University of the West Indies Cave Hill Campus and UN Women Consultant Economist, Mahalia Jackman recently shared some findings from an analysis of expanding the fiscal space (flexibility of a government to provide resources) for universal childcare in Barbados. This is one of the activities under the UN SDG Fund Joint Project on adaptive social protection which is being implemented by UN Women, UNICEF, UNDP and ILO.
The analysis showed that there is limited capacity in the Barbados public sector and excess demand for public day care services. However, while there is excess supply in the privately registered day care facilities, the costs are not affordable for the majority who need the childcare services. Further details on the research are forthcoming.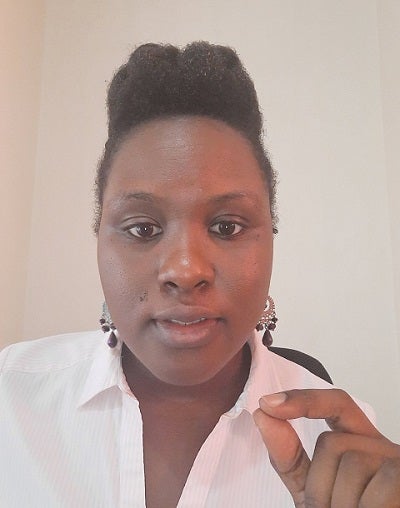 The UN Women Consultant economist noted that: "Even if all the private day care spaces were filled, current capacity in registered care centres (private and public) accounts for less than 30 percent of children 3 years and under which has implications for female labour supply."
The analysis was being shared at the "Operationalizing the New Social Contract at the Country Level: Sharing experiences of leveraging UN standards for transformative economic change" workshop, jointly hosted by the Office of the United Nations High Commissioner for Human Rights, UN Women, UN Development Coordination Office and the ILO.
The UN Women Specialist Isiuwa Iyahen added that the Joint Programme is being implemented at a national level in Barbados and St. Lucia; and also includes a regional component that provides technical support and assistance to Member States of the Organisation of Eastern Caribbean States (OECS). "Within the Joint Programme, UN Women is working to reduce unpaid care work which is disproportionately shouldered by women and has magnified as a result of the impact of the COVID-19 pandemic, and further widened existing inequalities," Ms. Iyahen said.
She explained that UN Women's Strategy on Unpaid Care Work, The 5Rs is:
Recognise Care Work through filling data gaps on SDG indicator 5.4.1. – the proportion of time spent on unpaid domestic and care work, by sex, age and location.
Reduce Unpaid Care Work by ensuring legal and policy frameworks are in place.
Redistribute Care Work by promoting policies that will lead to equitable sharing of domestic care work such as flexible work arrangements, care leave, and parental leave.
Represent Carers in Decision-Making by supporting substantive engagement by decision-makers with workers in the care sector and unpaid care economy in community and policy dialogues and other decision-making fora on reducing unpaid care work.
Reward Care Work through advocating for access to decent work, including pay equity and social protection.
As Barbados is classified as a high income country, the options for mobilising financing through official development assistance is limited. While further research is required to determine feasible financing options, considerations can include introducing means testing to inform how much parents should pay for the service, budget reprioritization, and taxation among others.
[1] UN Women Policy Brief: COVID-19 and the care economy: Immediate action and structural transformation for a gender-responsive recovery - https://www.unwomen.org/-/media/headquarters/attachments/sections/library/publications/2020/policy-brief-covid-19-and-the-care-economy-en.pdf?la=en&vs=407