Engendering Climate Change Mitigation and Response - Leaving No one Behind
Date: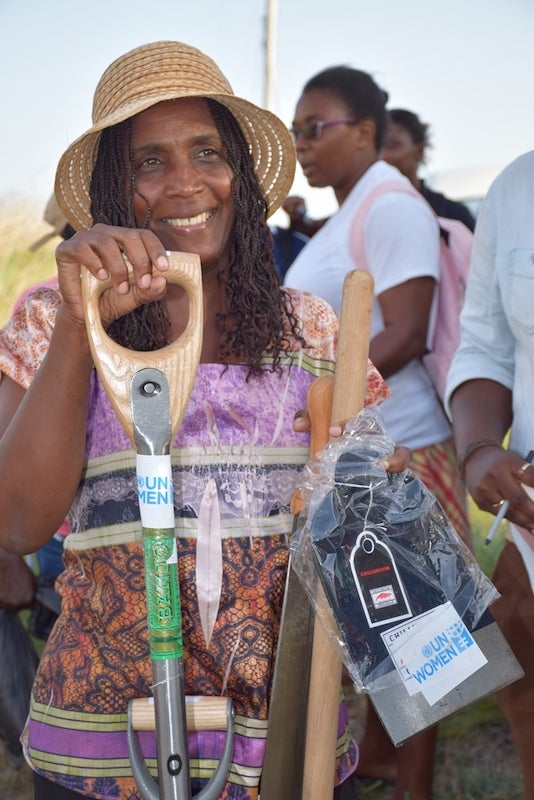 Caribbean: Following the devastating 2017 hurricane season in the Caribbean region, there was the strong reminder that women, men, boys and girls are differently impacted during disasters. To this end, UN Women Multi-Country Office – Caribbean has been working to support regional leaders to ensure their climate change planning and disaster risk management is gender-responsive.
"Too often gender is not seen as a core development priority or critical to the success of climate change adaptation," said UN Women Deputy Representative Tonni Broder. "The Sustainable Development Goals highlight gender as a key priority, and we hope that by using a gender lens in adaptation planning we can assess the different needs of women, men, girls, and boys to unlock their fullest potential."

UN Women's Economic Empowerment Programme Specialist, Isiuwa Iyahen highlighted that because women and men have different resources available to them and different coping strategies, that after a disaster, a Post-Disaster Needs Assessment (PDNA) needs to rigorously assess the differential gender impacts. In May 2018 Ms Iyahen led Parliamentarians (from the North, South, Central Americas and the Caribbean – the ParlAmericas network) through a working session on gender budgeting, the UN Women Specialist noted that a country's recovery strategy is also a part of the PDNA. Drawing on the Global Facility for Disaster Reduction and Recovery Post-Disaster Needs Assessment guidelines, she added that it is an inclusive process involving partnership with, and input from, the national gender equality machinery, women's groups and gender equality advocates.



UN Women welcomed the opportunities to support leaders from Antigua and Barbuda, Barbados, and Saint Lucia in the Eastern Caribbean, including Trinidad and Tobago in the South up to Jamaica in the Northern Caribbean through:
The

ParlAmericas 10th Gathering of the Parliamentary Network for Gender Equality: Gender-Responsive Climate Action meeting hosted by the Parliament of the Republic of Trinidad and Tobago;

T

he "Integrating Gender Considerations in the National Adaptation Planning Process" was co-hosted by the Government of Jamaica, Climate Change Division (CCD), UN Women, and the National Adaptation Plan (NAP) Global Network

. Ms. Una May Gordon, Principal Director of Jamaica's Climate Change Division said the lessons learnt from the shared challenges and opportunities would be incorporated into Jamaica's National Adaptation Plan process.

The joint UN Women and UNDP for Barbados and the OECS, Gender, Disaster Risk Resilience and Response training with Barbados' District Emergency Officers, Officials from the Department of Emergency Management, and local community-based NGO - the Pinelands Creative Workshop, benefitting from the expertise of UN Women

Programme Specialist for Disaster Risk reduction and Humanitarian Action, Rahel Steinbach.

In December 2018,

UN Women MCO Caribbean

in partnership with

UNFPA Caribbean

,

Office of the Prime Minister, Gender and Child Affairs

and the

Network of Rural Women Producers - Trinidad &Tobago

led a session on effectively Integrating Gender in Disaster Risk Response. During the 2-day consultation, the UN Women Deputy Representative hosted interactive sessions examining assessment tools used in the field after a natural hazard including what data should be collected to get an accurate account of the differential impact on women, men, girls' and boys' livelihoods and their distinct needs that have to be met in the wake of a hazard. Representatives from the (

ODPMTT

) Office of Disaster Preparedness Management , the

Trinidad and Tobago Police Service

, women farmer and fishing associations, and other ministries were present.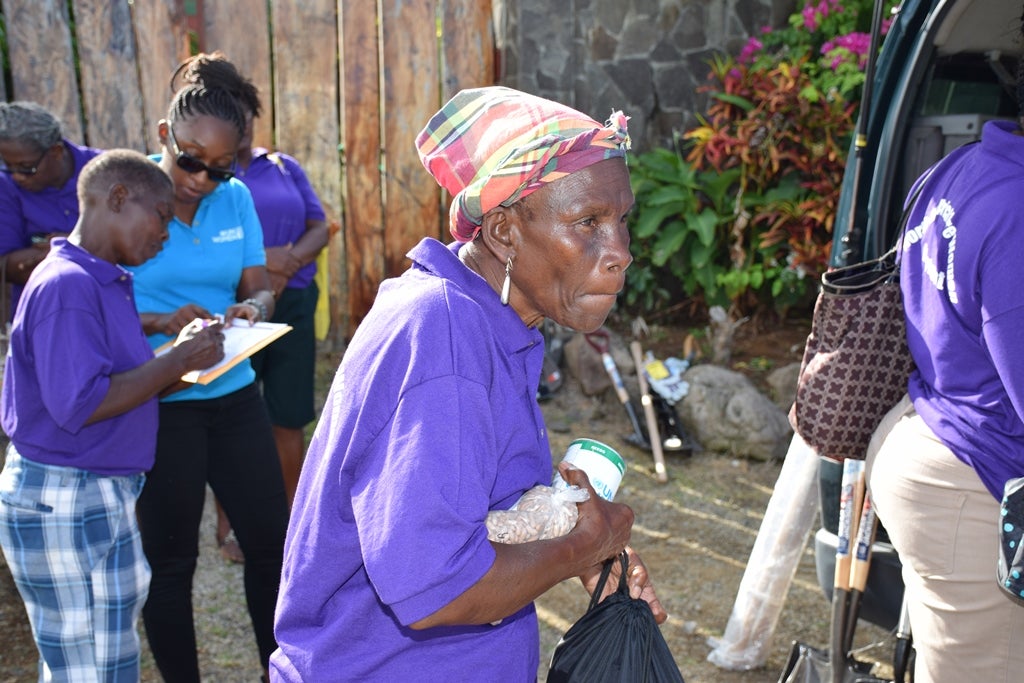 Having developed a Gender Responsive Budgeting tool for Implementing the 2030 Agenda, including gender and climate change (http://ow.ly/BNNG30nWHK2), UN Women MCO Caribbean Programme Specialist Isiuwa Iyahen in March 2019, joined an expert meeting in Oxford England aimed at enhancing women's leadership and capacity on climate change and related. The meeting was hosted by the Women's Environment and Development Organization (WEDO) and the European Capacity Building Initiative.
These sensitisation sessions are all aimed at: developing concrete next steps to address gender inequalities in the region exacerbated by climate change impacts.