Amplifying Womens Voices
Date: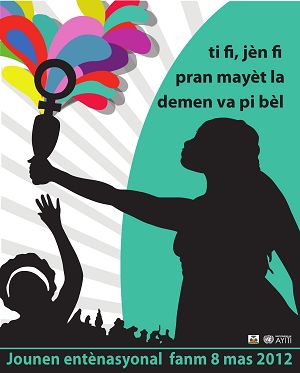 Port-au-Prince,Haiti
: On the occasion of International Women's Day several United Nations' agencies - UNDP, UNFPA, UNESCO and UN Women supported a National Forum organized by the Ministry of Women's Affairs and Womens Rights (MCFDF) to support women's voices.
The stated purpose of this forum was to guarantee that public policies and programs would effectively address the strategic interests and practical needs of women. This forum was the culmination of consultations held in all municipalities. It brought together 600 delegates from all of the regions.
Following on the United Nations global theme: Connecting Girls, Inspiring Futures, the UN System in Haiti focussed on young people.
To promote the economic empowerment of women, the Joint Programme for the prevention of conflict and social cohesion (MDG-F), launched a competition for young women entrepreneurs on March 8. UNICEF in turn organized school visits to inspire/encourage the girls through exchanges with UN female staff members around their work experience and professional journey.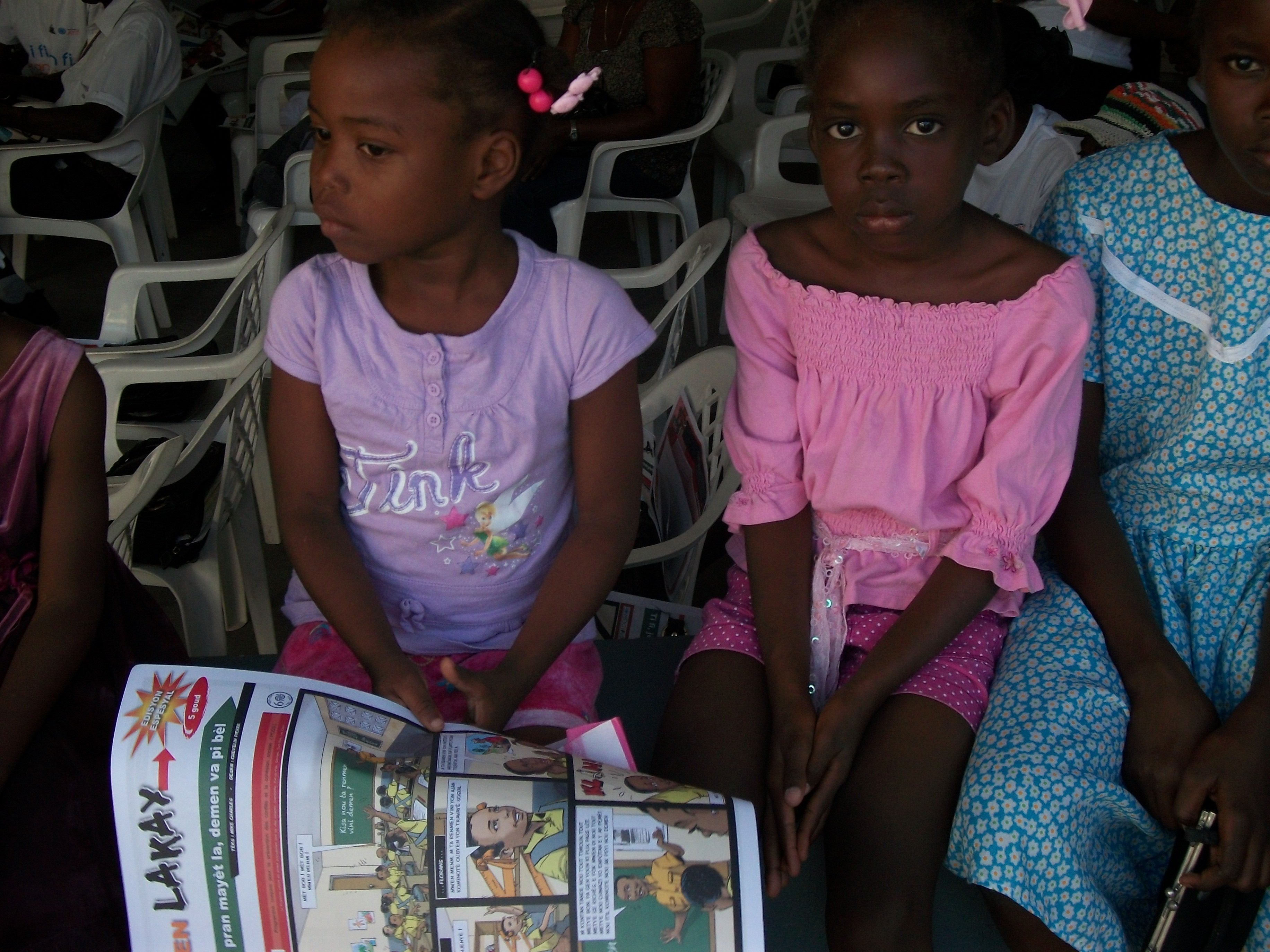 In the same vein and to highlight the potential of young women in the country, a comic book produced by the joint program for conflict prevention and social cohesion deconstructs professional stereotypes through the inter-connected destinies of two schoolgirls. This comic book, which also informs on the Convention for the Eliminiation of all forms of Discrimination Against Women (CEDAW), will be widely disseminated to vulnerable communities through strong women's organizations.
For further informatin, please contact Sheila LaPlanche at [ Click to reveal ].