International Women's Day 2011 - UN WOMEN Caribbean Office RPD Message
Date: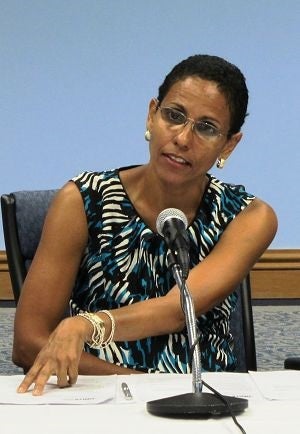 The UN WOMEN Caribbean Office joins in the global celebration of the 100th anniversary of International Women's Day. And what a century it has been for women's empowerment and gender equality.
Because of women's implacable demands for equal rights, for the end of sex discrimination and for social justice, women the world over generally have more autonomy and freedom in the determination of their lives.
On International Women's Day we acknowledge the courageous women who challenged cultures and structures of oppression. In every country in the region there are unrecognized heroines, forceful and visionary women who gave of themselves in ways that benefitted families and communities and challenged gender inequality. Caribbean communities are particularly dependent on the energies and labour of women as nurturers of children and communities.
Yet while we celebrate these accomplishments and contributions, there can be no denying that gender inequality still constrains the lives of women and girls. In the Caribbean, many women carry the burden of care for children. Violence against women remains a significant challenge despite important law reform efforts. And women's level of participation in senior political positions remains extremely limited in most every country in the region.
These indicators of inequalities can be eradicated. But for this to happen, gender equality must be the work of all in society. It is a goal that requires the commitment of women and men, of political actors and policy makers, of community activists and cultural icons, of teachers and faith-based leaders and institutions and of the media.
The establishment of UN WOMEN signals a new era of international commitment. It is meant to accelerate the achievement of human rights for women. This strengthening of cultures of equality and peace is in the interest of everyone and will provide a firmer foundation for social and economic development and security.
In the words of the Executive Director, Michelle Bachelet, "The strength, industry and wisdom of women remain humanity's greatest untapped resource. We simply cannot afford to wait another 100 years to unlock this potential."