COP27 Panel Discussion on Gender and Climate Investments for Caribbean Resilience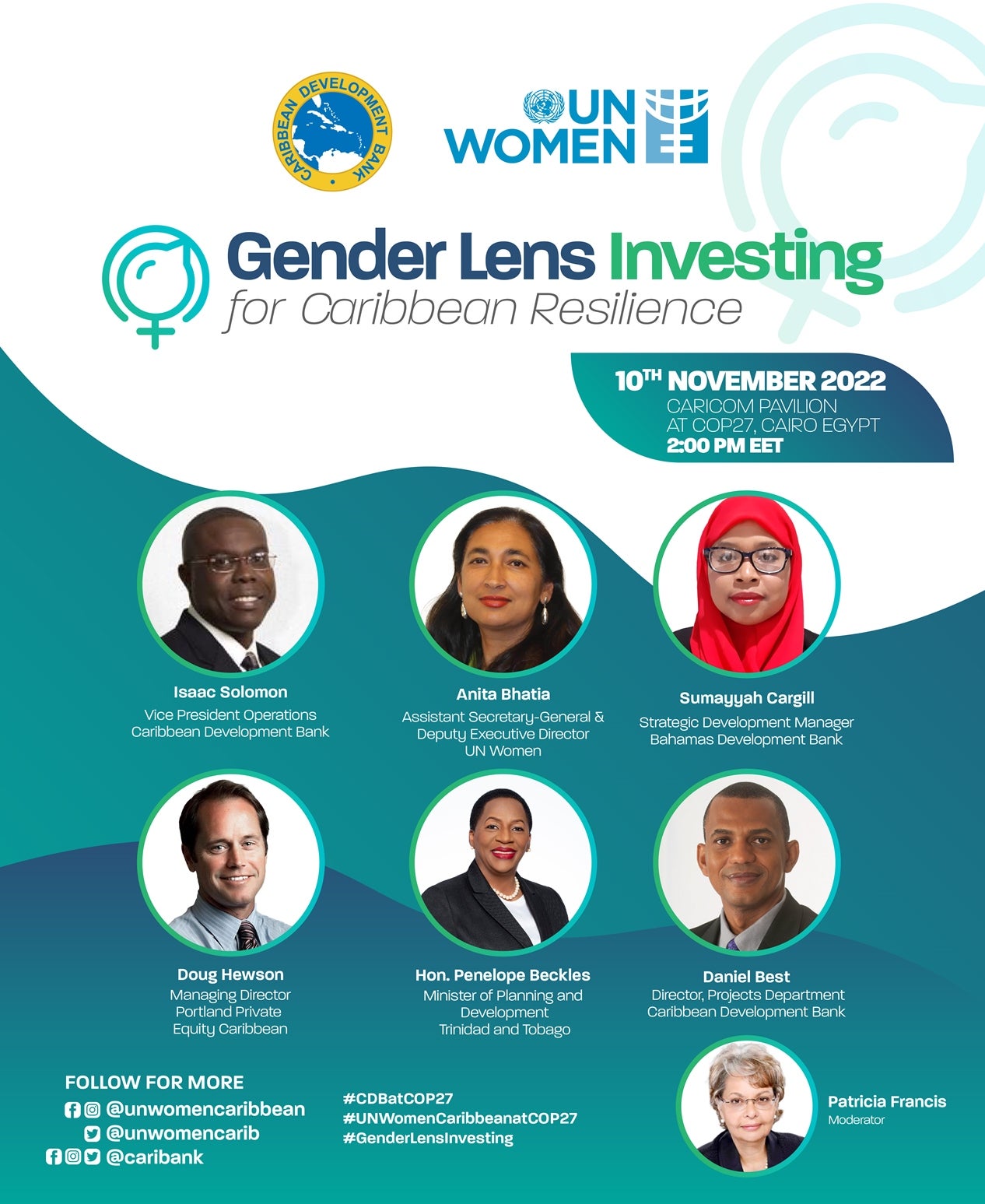 Caribbean Development Bank and UN Women have partnered together for this panel to highlight what is being done to address the urgent need towards a "big reset" of the region's ecosystem to account for the gap between countries and people, focusing on the future of public private partnerships to meet the needs of the most vulnerable
Full details ▼
Event type: Lectures, seminars, panel discussions
Start date: 10 November 2022 | Start time: 18:00 UTC +00:00
End date: 10 November 2022 | End time: 19:30 UTC +00:00
Location:
Hybrid - CARICOM Pavilion at COP27 and ONLINE,
Sharm El Sheikh,
Egypt
Event description
Caribbean Small Islands Developing States (SIDS), face unique sustainable development challenges because of their physical vulnerabilities to the impacts of climate change and the interrelated impacts on the sub-region's heavily tourism-dependent, food import reliant economies. Recovery and resilience in the Caribbean sub-region will be accelerated through leveraging both public and private sector investments and integrating social development priorities such as gender equality.
Caribbean Development Bank and UN Women have partnered together for this panel to highlight what is being done to address the urgent need towards a "big reset" of the region's ecosystem to account for the gap between countries and people, focusing on the future of public private partnerships to meet the needs of the most vulnerable. The panel will explore the ways in which multilateral organisations are partnering with governments and the private sector through bold innovative gender smart financing and investments and the positive impact for sustainable development of SIDS. The panel will also feature case studies from public and private sector organisations on the impact of such investments on closing existing inequalities and gender gaps.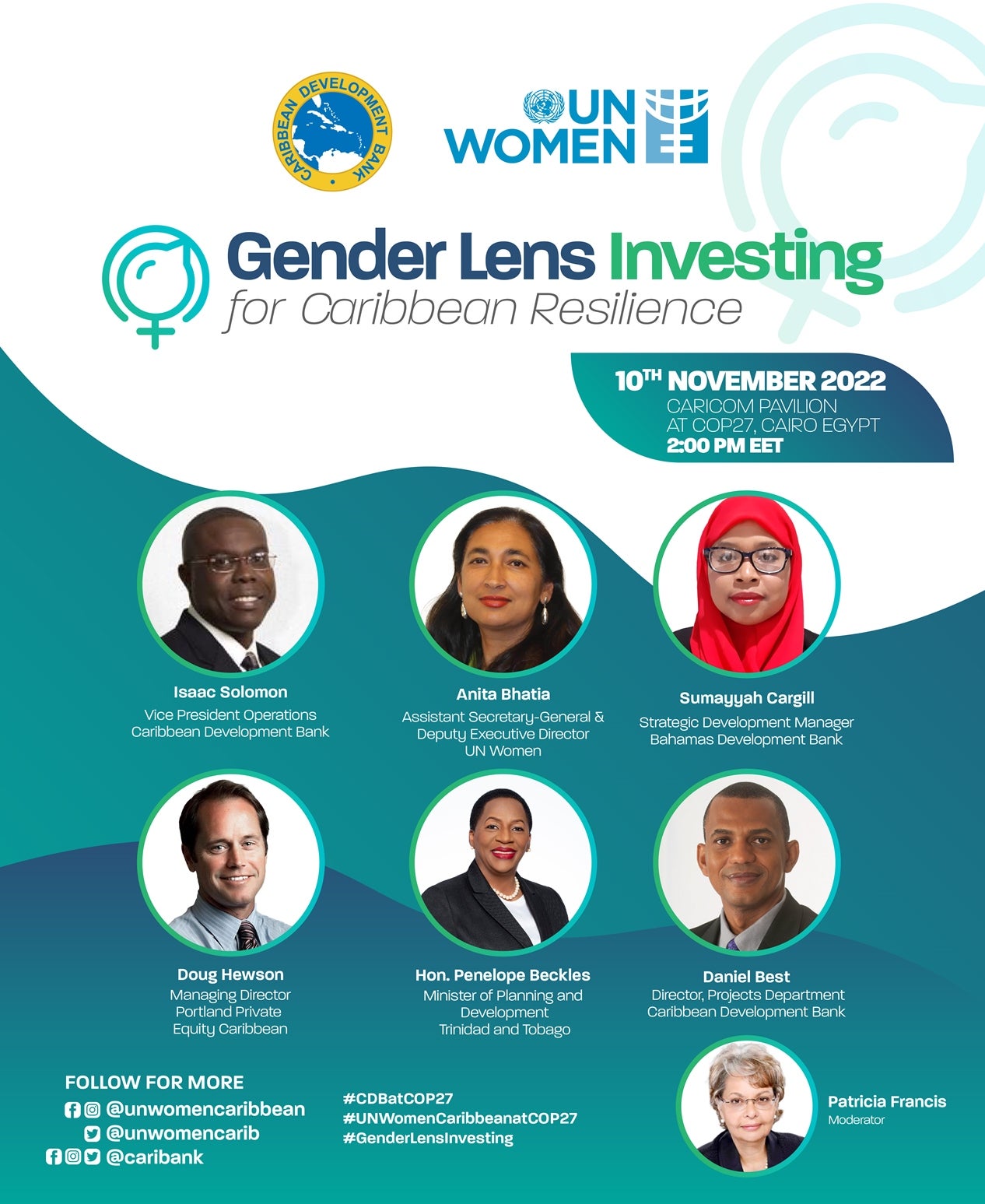 Panellists
Moderator: Patricia Francis

Opening Remarks: Isaac Solomon, Vice President Operation, Caribbean Development Bank

Hon. Penelope Beckles, Minister of Planning and Development, Trinidad, and Tobago

Anita Bhatia, Assistant Secretary-General and UN Women Deputy Executive Director, New York

Sumayyah Cargill, Strategic Development Manager, Bahamas Development Bank

Doug Hewson, Managing Director, Portland Private Equity Caribbean 

Closing Remarks: Daniel Best, Director, Projects Department, Caribbean Development Bank
COP27 Video:
Sponsored by: Multi-Country Office – Caribbean
Other Co-Sponsors: Caribbean Development Bank