GUYANA WOMENS HEALTH AND LIFE EXPERIENCES SURVEY REPORT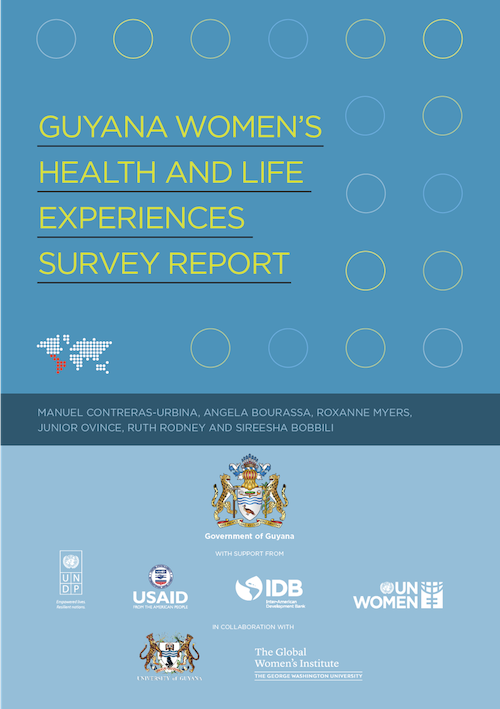 The Guyana Women's Health and Life Experiences Survey 2018 is the first report to provide a comprehensive examination of the nature and prevalence of violence against women and girls in Guyana. The Guyana Bureau of Statistics undertook a national mixed-methods study to better understand the magnitude of and women's experiences with gender-based violence (GBV) in all regions of Guyana.
The study includes a comprehensive quantitative survey and an in-depth qualitative study comprised of focus group discussions and interviews with victims and key stakeholders. The study was conducted with support from UN Women, UNDP, USAID and the Inter-American Development Bank, in collaboration with the Global Women's Institute of George Washington University and the University of Guyana.
View online/download
Bibliographic information