SUMMARY Women's Health Survey 2016 - Jamaica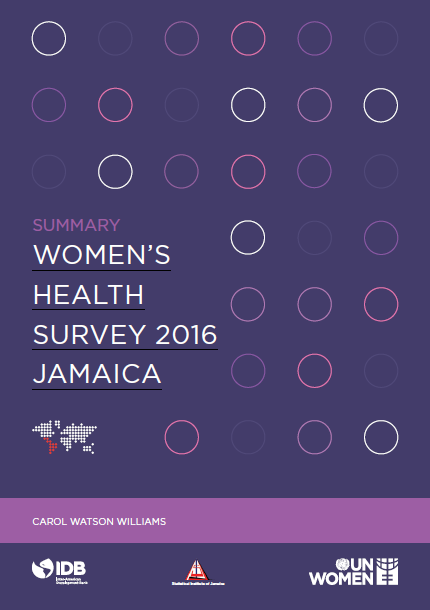 The Jamaica Women's Health Survey 2016 is the first report to provide a comprehensive examination of the nature and prevalence of violence against women and girls in Jamaica. It examines women's lifetime and most recent experiences of both intimate partner and non-partner violence and abuse. This summary synthesizes the findings of the report which:
examined abuse in multiple dimensions, both sexual and non-sexual, including economic coercion.

allows for an understanding of the factors that may be associated with violence against women and girls, the impact of violence on women's physical and mental health and various coping strategies that women have employed in response to abuse.

And also discusses women's attitudes towards gender roles and a general profile of the perpetrators of abuse.
View online/download
Bibliographic information