Considerations In Using Proxy Means Tests In Eastern Caribbean States (Full Paper)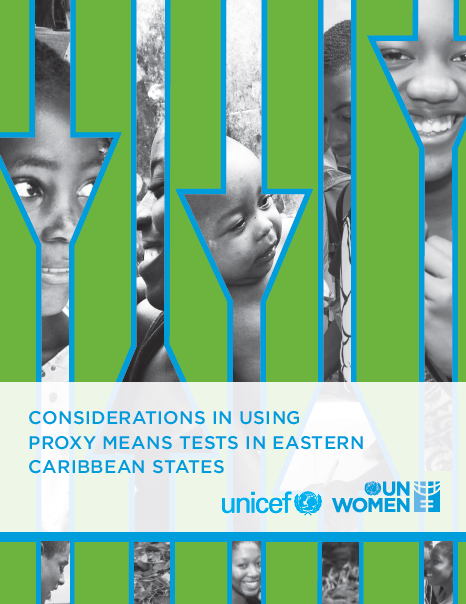 The social safety net assessments conducted in Eastern Caribbean states in and around 2009 recommended that countries should develop a proxy means test (PMT) to replace the diverse approaches they were using to target poverty-related benefits. Proxy mean tests were argued to be an objective and transparent alternative mechanism, especially given the unreliability of income data.
This paper aims to assist countries in exploring the recommendations by explaining what PMTs are, highlighting their strengths and weaknesses and presenting opportunities and challenges.
UN Women and UNICEF through the UN Joint Programme on Social Protection being implemented in the Eastern Caribbean, is contributing to policy and legal reform processes, and the strengthening of national capacities to establish transparent and evidence-based, targetted social safety net services to poor populations, while ensuring child and gender sensitivity.
View online/download
Bibliographic information
UN Women office publishing: Multi-Country Office – Caribbean