A Caribbean Model for Resilient, Inclusive, Smart, and Safe (RISS) Cities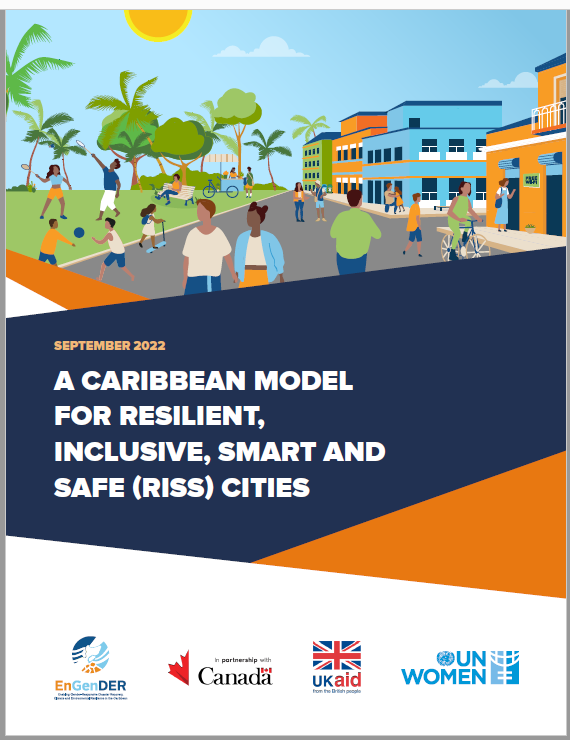 This Caribbean Resilient, Inclusive, Smart and Safe (RISS) Cities Model for the planning and development of public space in urban and other settlements addresses the integrated nature of urban planning and looks at what is required to enable better regional physical growth with the input of vulnerable populations, including women and girls. It employs a methodology of examining global best practices in urban planning, examines specific gender and Caribbean-focused development activities, and considers the application of these practices to determine a way forward.
The process of developing the Model began in March 2022. One of its key activities was conducting a series of national and regional consultations, whose input informed this final version of the Model. The countries included for consultation were The Bahamas, Belize, Jamaica, Saint Lucia, and Trinidad and Tobago.
The study was carried out with funding support from UN Women and the EnGenDER Project.
View online/download
Bibliographic information
UN Women office publishing: Multi-Country Office – Caribbean