Spotlight Regional Programme Newsletter - Issue No 3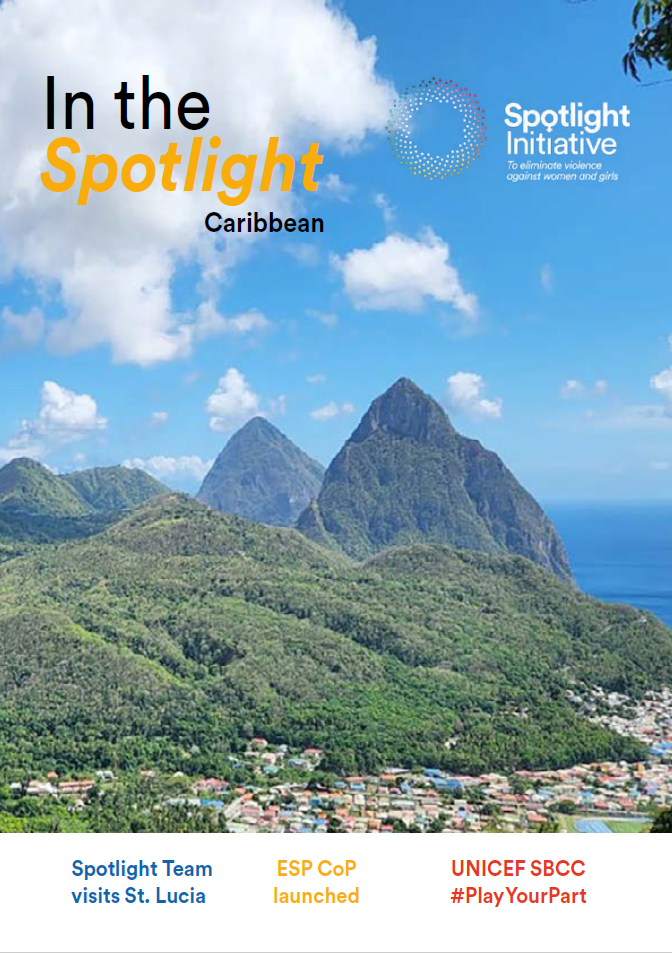 It has been a very busy time for the Spotlight Initiative Caribbean Regional Programme continuing into the second quarter. Activities under the four pillars have been progressing at a fair pace.
This issue showcases the work that has steadily progressed for the first six months of this year.
In early March the United Nations Population Fund (UNFPA) launched its Formative Assessment Report on Comprehensive Sexuality Education. You can learn about the methodology and process followed to conduct the assessment and read all about the launch.
In May, a team from the Programme Management Unit of the Spotlight Initiative Caribbean Regional programme along with UN Women Deputy Representative Isiuwa Iyahen visited the OECS Commission, one of the Programme's key strategic partners, to participate in a Data Roundtable with UN Women - the lead UN agency on Pillar 5 (Data) of the Spotlight Initiative.
Also in May, UNFPA collaborated with the CARICOM Secretariat - another key strategic partner - to launch another very important activity, the Essential Services Package Community of Practice (ESP CoP).
In more UNFPA news, outgoing Caribbean Director, Alison Drayton reflects on why the ESP CoP is a significant milestone for the Caribbean Regional Spotlight.
UNICEF, who leads Pillar 3, will soon launch its Social Behavioural Change Campaign #PlayYourPart, and shares what the campaign hopes to achieve.
There's lot more to read as well, so make sure you don't miss this issue.
View online/download
Bibliographic information
UN Women office publishing: Multi-Country Office – Caribbean