Spotlight Regional Newsletter - Second Issue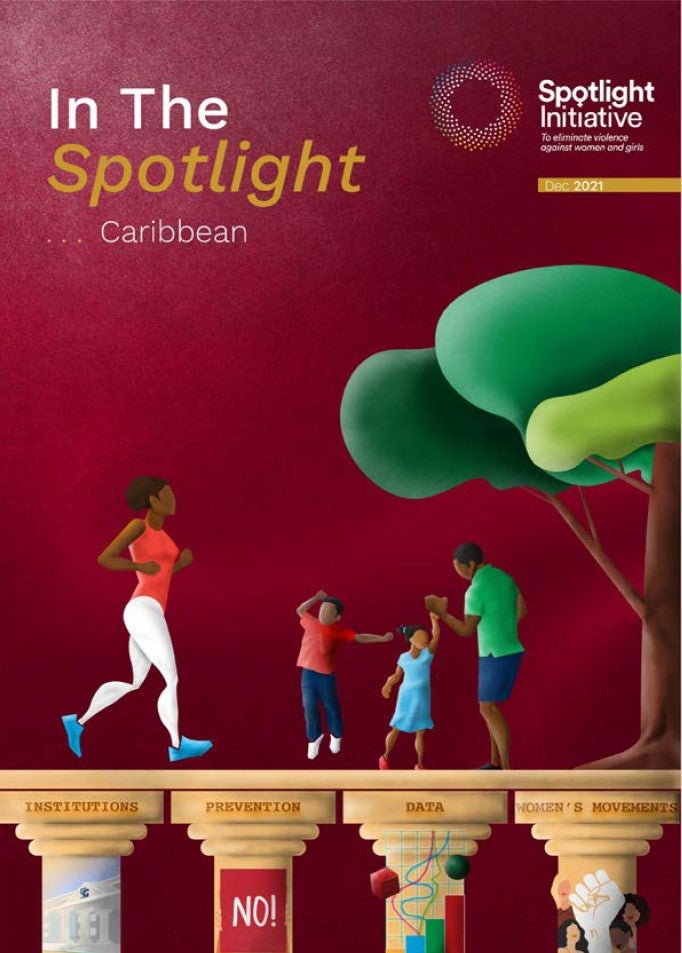 It's a pleasure to present the second issue of the In the Spotlight – Caribbean newsletter.
This issue brings to you encouraging messages from three of the Heads of UN agencies involved in the Caribbean Regional Spotlight Initiative, as we work together to end the scourge that is violence against women and girls.
The Regional Coordinators from the Recipient UN Organisations, who are at the forefront of coordinating the work of the four Pillars, are featured and we spotlight three of our sister national programmes – Grenada, Guyana, and Jamaica.
It is also noteworthy to talk about the cover illustration created for the Caribbean Regional Spotlight Initiative by a Barbadian graphic artist – Christopher Blades. The illustration was born out of a persona, Paula, developed during the Key Messages workshop held in September 2021.
View online/download
Bibliographic information
UN Women office publishing: Multi-Country Office – Caribbean