Submitted Tributes Page M Alison McLean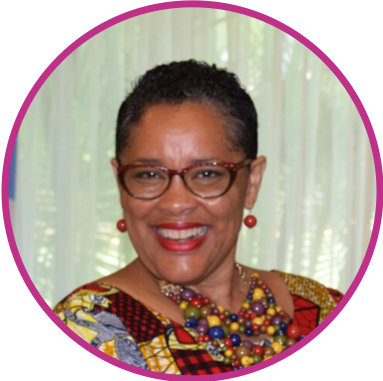 Sylvie Fouet Guyana & Suriname / UNICEF
On behalf on UNICEF, sincere condolences to the family under these challenging times. Wishing you strengths and courage during this difficult moment. Alison has been an active member of the UN family in the Caribbean region and a front liner in advocating for the empowerment of women and more female leadership - a recipe for nations to grow. Her lively presence and smile will be deeply missed. May her soul rest in peace.
Kind regards,
Sylvie / UNICEF Guyana & Suriname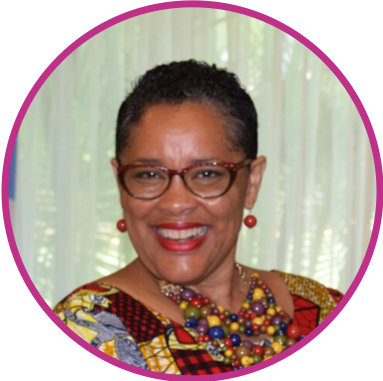 Vincent Sweeney Head, United Nations Environment Programme, Caribbean Sub-Regional Office
Alison was a wonderful colleague. She was bright, articulate, thoughtful, and always productive in her interventions at UN Country Team meetings. I very much enjoyed working with her and getting to know her, over the last 2 years. She will be missed. May her soul rest in peace and her family be comforted.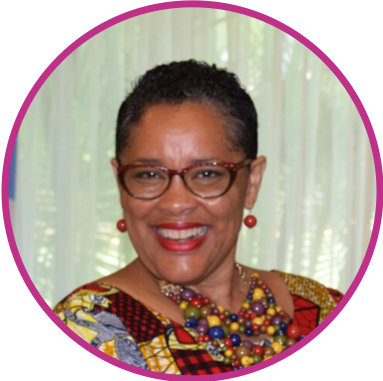 Dr. James M. Guwani UNAIDS Caribbean Sub-Regional Office, Kingston, Jamaica
On behalf of the UNAIDS Caribbean Sub-regional Office, please accept our deepest condolences on the passing of our colleague, Alison McLean.
For more than three decades Alison has been a fearless advocate for the rights of women and girls, including those made most vulnerable by factors such as poverty, gender-based violence and unequal opportunities. We recognize the contribution she made to the Caribbean region.
She recognized how various social, health and economic challenges intersect. This informed her collaborative approach to our shared development agenda.
We wish you peace and solace during this difficult time.
SincerelyDr. James GuwaniDirector,
UNAIDS Caribbean Sub-regional Office,
Kingston, Jamaica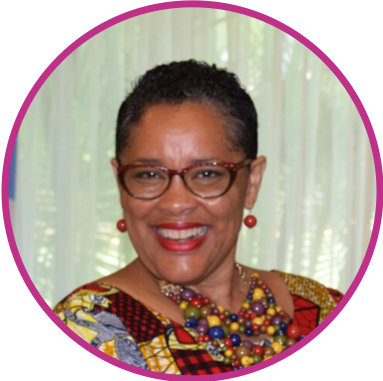 Delma Thomas GRENADA/Minister of Social Development
On behalf of the Government and people of Grenada, I will like to express our deepest sympathy on the passing of Alison. She was a very jovial and committed sister who was dedicated to the advancement of women and children. Alison loved Grenada and called it her second home and also fought for us in getting support from International partners. Alison has left a legacy behind .
May her soul restin peace.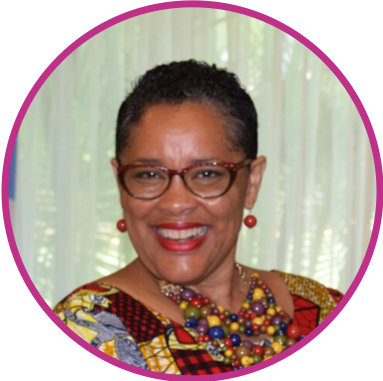 Donneth Edmondson UNICEF Jamaica
For my working life I have interacted with Alison in her different portfolios. I have always respected her candor and the energy that she brought to each position, while remaining Alison. Condolences to her family, friends and work colleagues.

May her soul rest in peace.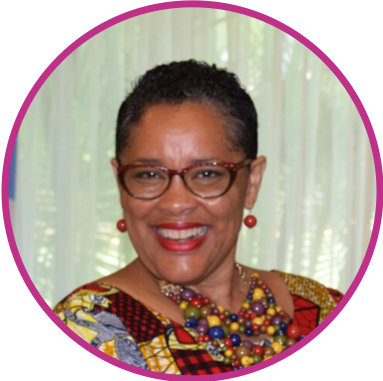 George Abualzulof Jamaica / OHCHR Senior Human Rights Advisor to the UNCT
Alison was a great colleague. We worked very closely together on women's rights, gender equality and human rights promotion in general. She was such a great colleague, honest, friendly, self motivated and committed woman. We deeply miss you Alison.Jamaica, the whole Caribbean, and all human and women's rights movement will miss such a great woman who dedicated her life until the last moment to improve the status of women.Rest in peace my friend you will be greatly missed.

George Abualzulof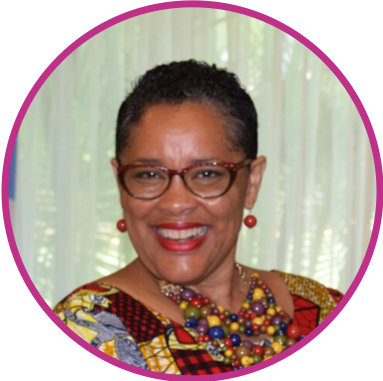 Lorna Inniss UNEP Cartagena Convention Secretariat
On behalf of the Cartagena Convention family and the UN Country Team in Jamaica, my sincere condolences to the family and friends of Alison. She has been a force for good throughout her life, and many positive changes have occurred in the Caribbean as a result of her work. She will be greatly missed.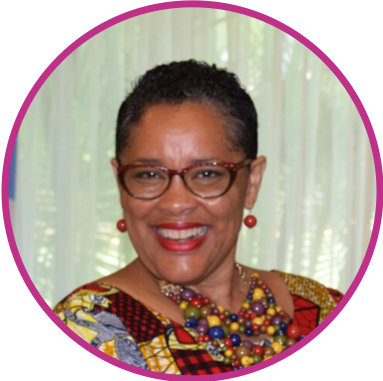 Colette Hytmiah-Singh Office of the UN Resident Coordinator Guyana
I worked with Alison when she joined the UN Women Office and Guyana's UNCT. From the first meeting I fell in love with her 'infectious voice' and when she came to a UNCT retreat in Guyana her personality drew me in further. Although we did not have a close personal relationship I felt connected to Alison as part of our Guyana team.

At my last meeting with her in Barbados in November 2019 I felt as if I was seeing an old friend; she took me to my apartment one evening to get dressed for a function and I said "give me 15 minutes" and her response was "I'll give you 10" :).

Alison was a beautiful soul, a wonderful person, and a true gem! She will be greatly missed.

May her soul rest in peace and rise in eternal glory.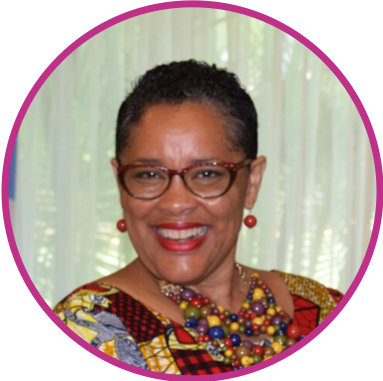 Pierre Ricardo Leacock Barbados - UNDP
It is with a deep sense of sadness that I am paying tribute, to Mary Alison McLean, who was a very friendly and well respected person. She will be greatly missed and my sincere condolences, to her family and the staff at UN Women.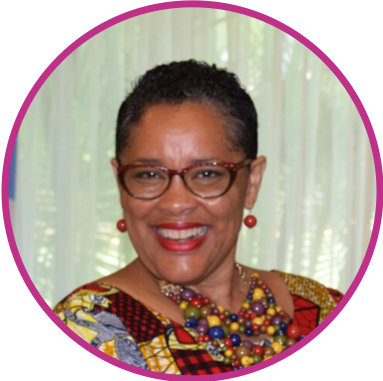 Isiuwa Iyahen UN Women MCO-Caribbean
From Netball to Fried Dumplings: Three Random but Interconnected Recounts about M. Alison McLean

My colleagues will be surprised to learn that I am connected to Alison not only through my job, but also persons we knew in common. My uncle, George Belle, now retired from the Political Science Department at the University of the West Indies, Cave Hill, taught Alison for one term when she was a student at St. Andrews High School for Girls. About a year ago, I was having one of my random chats with Uncle George about the state of the world, when he started talking about his time as a student in Jamaica. I mentioned that my boss was Jamaican and that he probably knew her as Alison Anderson, perhaps from UWI. Uncle George told me he met her when she was much younger. He had completed a Master's at UWI and was waiting to commence his Doctorate. In the intervening period, he took a job as a history teacher for one term at St. Andrews. Without any prompting, Uncle George said, "You mean the girl with the high voice? She was precocious." He then went on to tell me how he was (reluctantly) made to play netball (a girls' sport) with the girls. This was a source of great amusement no doubt, as he told me Alison and the other girls made fun of him. I would have too.

The second recount actually takes place before the one featuring my Uncle George. This one involved my late Aunt Harriet. Aunt Harriet taught English at UWI Mona and was married to Professor Patrick Bryan (now retired) who taught History at the same institution. I remember going to Alison's office during the first or second week of her commencement of duties with the UN Women MCO-Caribbean. Somehow the conversation turned to UWI and I mentioned that my Aunt Harriet and Uncle Pat used to teach there. Alison, who was wearing a fur coat having not yet adjusted to the near-glacial temperatures of UN House Barbados, told me that she knew them. Then she said, "You look like her." "Her" being my Aunt Harriet. My late mother used to say exactly the same thing to me.

The third and final recount is one of my all-time favourites because it is just so sweet. I was in Jamaica on duty travel and Alison was there on family leave. She took me out to dinner and as we were chatting, shared with me the story of how she met her late husband, Hugo. "My husband was weird," she said. They'd gone out for dinner (or perhaps a concert? I cannot exactly recall now) with friends, and she divulged to him that she liked fried dumplings. During the course of the evening, she went to the bathroom. When she returned, Hugo had made sure to commandeer the last remaining fried dumplings for her before her return. It was such a sweet story. I jokingly asked Alison if she could give me the rights to write a romance novel about finding love over fried dumplings.

I'll stop here now. There are many, many stories one could tell about M. Alison McLean. The few ones I have shared show the arc of her life. I imagine her as a precocious teenager, laughing at her History teacher as he struggles through netball with the girls at St. Andrews; to being romanced over fried dumplings; to leading during a very difficult period, a UN agency in a complex multi-country context.

Alison, May Your Soul Rest in Perfect Peace.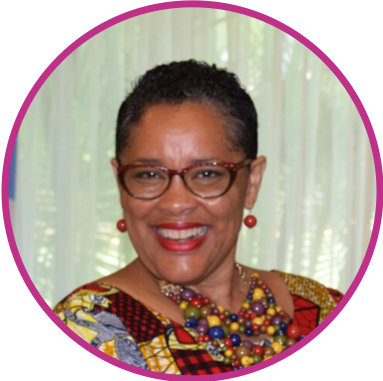 Opal Murray Guardian Ad Litem Program, Broward County, Florida USA
On behalf of the Guardian ad Litem Program, Broward County, Florida, staff and volunteers, please accept our deepest condolences as we mourn the passing of Alison, lovingly known to us as Mary. Her passion for the work of advocating for children who have been abused, neglected or abandoned was evident in all that she did and it endeared us to her amazing and beautiful spirit. She was knowledgeable, fierce and compassionate. Her death has left us grief-stricken yet we feel blessed to have shared the journey with her. Our hearts are with you.

Rest in Power and Love Mary. Walk good.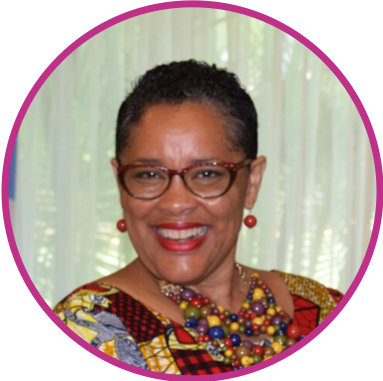 Yolanda Durant Mcklmon Fmr.Head of the Resident Coordinators Office, Guyana
Mary Alison brought a warm smile to the challenging task of UN interagency Coordination. She was pragmatic in her approach to joint work and invested passionately. She cared deeply about improving the lives of women and girls in the Caribbean. My last memory of her was her completion of a nature trek during a retreat in Guyana. She ended that trek in her own style-took the finishing route only she chose- did it her way! Sincerest condolences to her family and may her soul rest in eternal peace.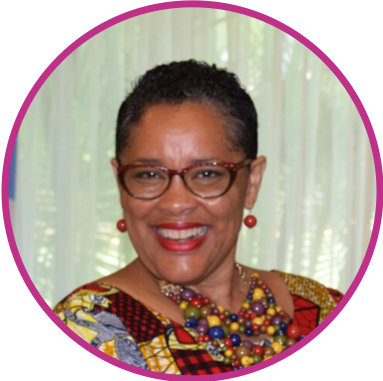 Mikiko Tanaka Guyana/UN RC
Alison, thank you for pushing us to stand up for women and girls and by extension every human being whose rights and potentials are being violated and stymied. Your kindness, courage and tenacity through particularly testing times are an inspiration on how to live. Please rest peacefully.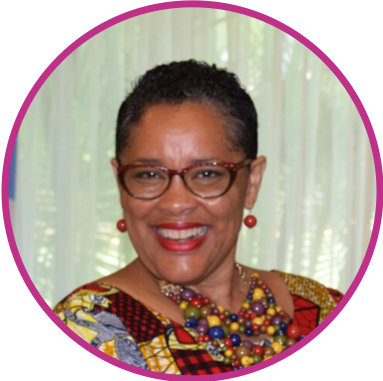 Monica Santomartino ITALY/ Former Intern at UN Women in Barbados
Alison has been a source of inspiration for me. Of her, I will never forget the smile despite the busy schedule, the time she made to share a word or a joke with me in the morning, our love for coffee that she never failed to provide, and our talks that went beyond the work-related matters. Her efforts towards gender equality in the Caribbean will leave long lasting improvements to many lives, and this should be always an example for us to follow. Thank you for teaching me that being a Leader does not mean to being Kind and Human. Rest in Peace.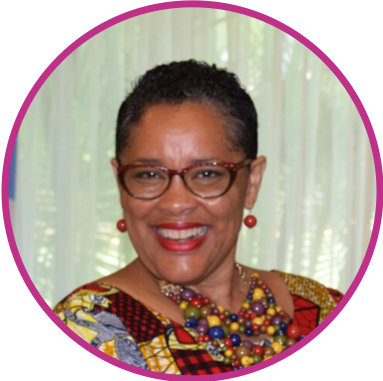 Dr. Jacinta Higgs Bahamas
The Government and People of The Bahamas are grateful to Mary *Alison* Mclean for her generosity and guidance given to our National Gender Machinery. We are forever thankful for the assistance, support, and invitations our staff received to attend and participate in the many training and development meetings for the collaborative advancement of women in the Caribbean. We celebrate memories of her embrace, beautiful smile and warm welcome received when we met in her office. We are grateful for her phone calls, support, encouragement and powerful advice she provided particularly following Hurricane Dorian and during COVID19.May the light, love, life, laughter and legacy of Mary Alison McLean continue to drive policies, programmes, projects and progress for humanity in the Caribbean and throughout the world. May the life's work and spirit of excellence of Mary Alison McLean serve as an exemplary model and lighthouse beacon for women leaders and young women throughout the Caribbean.

May the soul of a Mary Alison McLean Rest In Peace.

Dr. Jacinta Higgs - Director
Department of Gender and Family Affairs
The Bahamas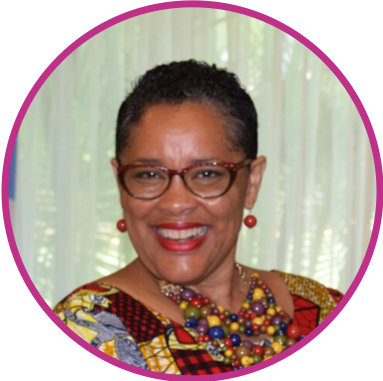 JULIA HYATT JAMAICA
As a lecturer and work colleague on children and then women issues, Alison has been an inspiration to many, myself included. She loved what she did and had a passion for empowering others. Her vivacious spirit was always sweet and uplifting. Sincere condolences to her family and friends. She will be missed.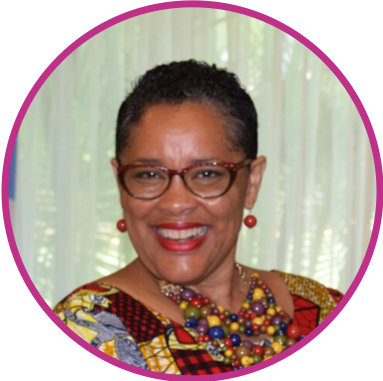 Taitu Heron Women and Development Unit (WAND), UWI Open Campus
Iba se Alison Anderson McLean
Iba se Alison Anderson McLean
Iba se Alison Anderson McLean
Iba se Alison, Ali, Teach, Andy, Mrs McLean.May your brilliance, laughter, unadulterated authenticity, passion for a politics of fairness, dedication to development rooted in the value of the lives of children and women, and strong belief in Caribbean regionalism; never be lost on those you taught, those you mentored and those you led. May your children, siblings and other family members continue to shine with the guidance and protection of your light. May that light that you shined so brightly leave enough glitter to block the evil, greed and hatred of the world you left behind. And at least there's no Covid where you are now.

Travel light,Alison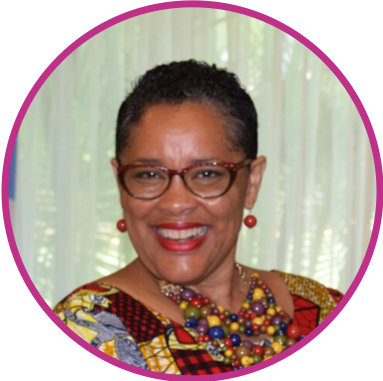 Kirrin Jones Jamaica/UNDP
A wonderful individual who always gave a smile.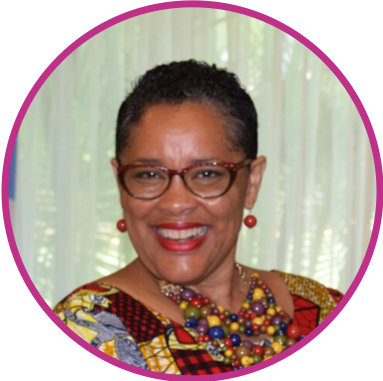 Ruben Pages UNAIDS Jamaica
We all knew when Alison was in the room. Her light, wit, character and commitment made it impossible for anyone to not feel positively drawn to her, and to listen to the wealth of her knowledge and experience.

Rest in power, dear Alison. We miss you deeply, and will take forward your unwavering commitment with women and girls and gender equality.

Ruben Pages
Community Support Adviser
UNAIDS Jamaica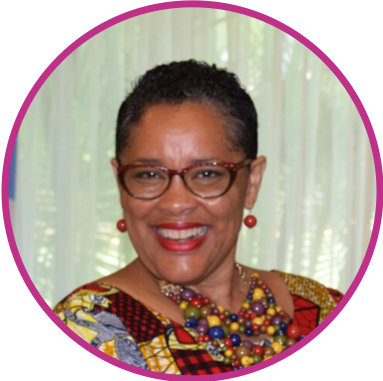 Claudia Coenjaerts International Labour Organization
You have marked me by your presence and your energy. I so loved your refusal to let yourself be defined by your illness. I loved your commitment to women, to the vulnerable and your love for the Caribbean. I loved our ability to talk and look for ways to collaborate. I loved how you were smart and witty. I miss you Alison. I will sherish you and remember you and honor you. I hope you rest in peace.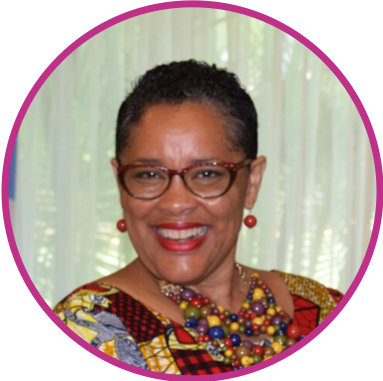 Jomain McKenzie Jamaica/ UNRCO
Alison, we will carry on your legacy of protecting and defending the rights and concerns of women and girls in Jamaica and across the world. We'll do it for you. Walk good.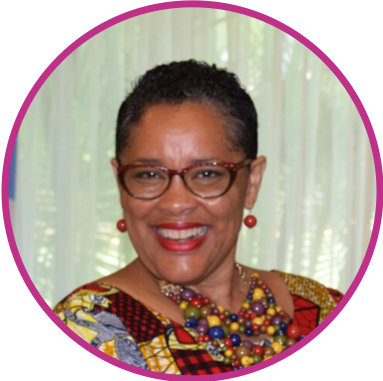 UNESCO Cluster Office for the Caribbean Jamaica
The UNESCO Cluster Office for the Caribbean in Kingston wishes to express its sincere condolences to her family and close friends on the loss of our treasured colleague and inspiring personality.

In Allisons commitment to the UN and especially in her work for women's rights and the equality of all, she has focused her career on giving a voice to the voiceless. Even if she has left, her voice will still be heard.

However, she has left a void.We wish her dearest family and friends support in these dark times and wish them to focus on the positive spirit she has kindled in us.

May she rest in peace.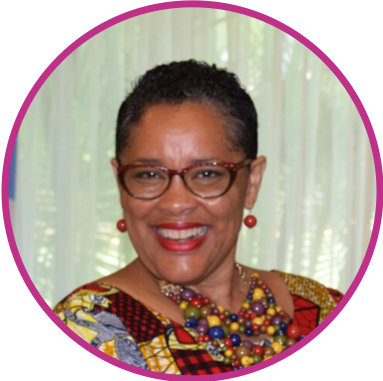 Alethia Jimenez UN Women- EVAW section
Alison wasn't only an exemplary feminist leader, committed and dedicated to fighting for women and girls' rights, but she was also a kind and warm colleague, always ready to support and ready to guide our work as UN Women in the Caribbean. Alison's strength and determination to work on women's rights is an inspiration to all of us and she leaves a big gap in our organization and also in the lives of those of us who worked closely with her.May she rest in peace and we offer our condolences to her family.

The Ending Violence against Women Section – UN Women Headquarters, New York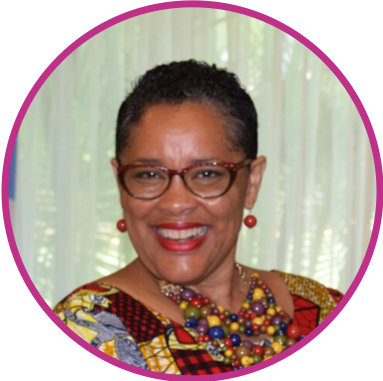 Sharifa Ali-Abdullah UNDP/Trinidad and Tobago
When passion and purpose come together there is an explosion of positive energy. This is how I would like to remember Alison. This energy ignited and transformed the lives of many, bringing hope and optimism. As a member of the UN Family, Alison was one of the strongest champions of women and children. Trinidad and Tobago is also indebted to Alison for her guidance and support in the early days of establishing the Children's Authority of Trinidad and Tobago. Heartfelt condolences to the family and friends of our Caribbean sister.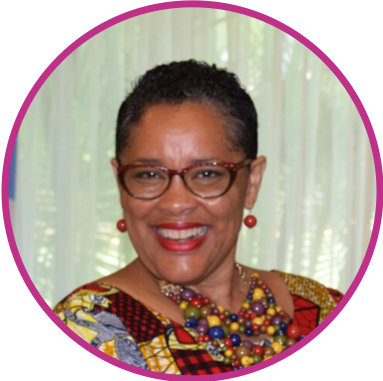 Maurice Dewulf Belgium
I have had the privilege of being on Alison's team for a couple of months. She was such a remarkable person, energizing her office 'at full speed' and 'at all times'. She had that fighting spirit, and which she passed on convincingly to the rest of her team. She knew the many gender equality challenges ahead, but faced them with confidence. And managed to instill that same confidence in to all those who had the privilege of spending time with her. You will be missed enormously, Alison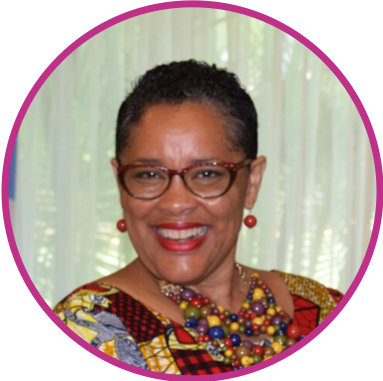 Diane Marie Quarless UN Economic Commission for Latin America and the Caribbean
Today I remember Alison the girl with unquenchable spirit, brimming with mischief and fun, bright with promise. She filled our years at the St Andrew High School for Girls with unending joy, the distinctive high-pitched cackle that was her laugh proclaiming from afar her involvement in hi-jinks of the day. She was warm and kind; generous with her time and with herself. She made every one of her many friends feel they had a special place, and the friendships she made at SAHS lasted her entire lifetime. She was competitive and smart; we were teammates on the SAHS Schools Challenge Quiz Team, spending countless hours absorbing mountains of trivia for the adrenaline-fueled thrill of a fast-paced battle of wits.

I remember Alison the young woman and scholar coming into her own at the UWI; brilliant, articulate, passionate. A student of International Relations, she chose the path of the academic, inspiring and challenging her students at the UWI for more than twenty years. She would call on me to do guest lectures as a practitioner in the Foreign Ministry, and the year we collaborated to stage a Model OAS General Assembly to give her students a focus on issues of Latin America and the Caribbean for a change, she set the Faculty on its ear. It was awesome. She was totally committed to exposing young minds to global spheres of influence; to the precarious positioning of developing countries within this power dynamic. Her move to head Jamaica's Child Development Agency, though seemingly a career shift, took her on a path of self-discovery. It was as if she had found her true calling, advocating fiercely for the care and protection of those most vulnerable in society. And she was good at it. Not surprising, therefore, that her sojourn in the public sector found her ultimately as Permanent Secretary in the Ministry responsible for Gender Affairs; her last assignment before reaching UN Women.I remember Alison the cherished wife and mother of two wonderful sons; grandma to a little cherub. She loved and lost her beloved soulmate far too soon; she lost her younger brother not long after. She shouldered more than her fair share of sorrow, and yet it was in her times of trouble that we discovered that Alison the bright spirit was made of sterner stuff. She bore both loss and illness without complaint, demonstrating an incredible stoicism born of her faith and fortitude. She made me proud and humble to witness her courage; her mettle.

I remember she denounced me as a witch when, during my brief flirtation with Tarot cards, I 'foretold' the arrival of her beloved second son, Solomon. In the end he was her greatest blessing, her rock; at her side giving unending love and support in her final days.Alison gave only three years of her incredible, unforgettable life to the UN. I have left it to those privileged to have served with her at UN Women and in the Barbados MCO to speak to the contribution she made towards advancing the welfare of women and girls in the Caribbean. This much I will say; the UN family experienced merely the zephyr winds of the force of nature that was Mary Alison Anderson McLean. She had so much more to give. Still, she has left an indelible mark with the unreserved passion and commitment that she gave to her work, and she will forever live in the hearts of those privileged to call her friend.I will remember Alison, my lifelong, cherished friend. I loved her dearly. I will forever honour her memory.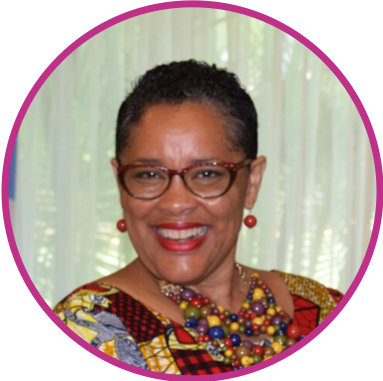 Joyc e Hewett Jamaica / Woman Inc and AWOJA
TRIBUTE – ALISONOur paths did cross . without planBut divergent directions - time and Time again ….. always with purpose………too many occasions to recall - then GONE againLike the lone flower blossom that peeks out from the desolate Plain..or the majestic "FLAME of the Forest" acoss the hillsidesMaking the appearance so meaningfuland sigficantWHO KNEW ? that the last time at March 9 – 2020 - would be seered into memory ..and My Dear – because of your last deeds.

WE CARRY ONWALK GOOD ALISON……WALK GOODJ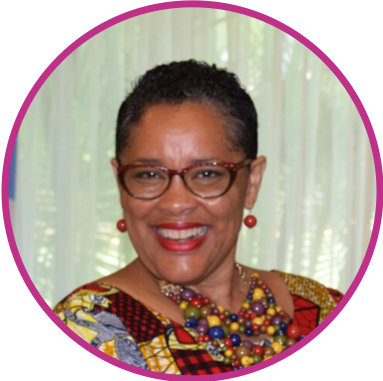 Aurora Noguera-Ramkissoon Trinidad and Tobago/UNFPA
We will fondly remember our sister and warrior Mary Alison McLean. I am very proud to have had the opportunity to work with her and her memory and spirit will live on as an example for us to follow. Our sincere condolences to the family, friends and colleagues, UNFPA team in Trinidad and Tobago.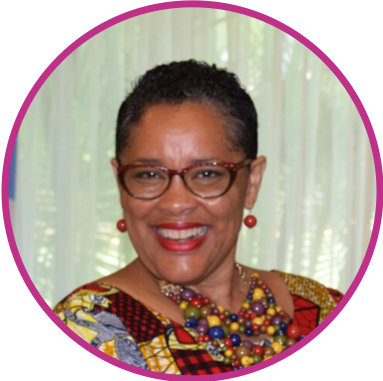 Nardia Mclaren Jamaica
The world is a better place because you lived!!! A true inspiration, like the one's we romanticize about in books; but I and so many, met you in real life. To me, you were like an angel,filled with grace, quiet, but so powerful, sweet, humble and on a mission. The fire that emitted from your soul, will continue to shine through the many that got a hold of your spark of inspiration. Rest well my dear Alison Anderson McLean❤️❤️❤️. To the family and friends, my prayers be with you at this time.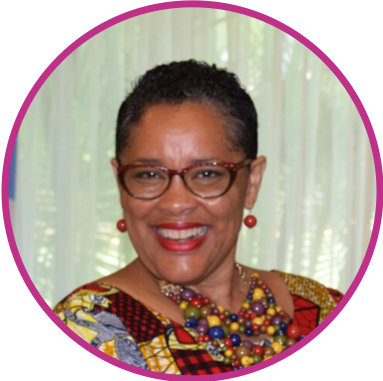 Denise Blackstock UNFPA
I have fond recollections of Alison. She lectured me in International Relations at UWI Mona Campus and helped set me on my current career path in the UN system. It was a delight when Alison became Head of UN Women Caribbean Office and I know that she took pride in having her former student as a colleague. She was a very passionate, dynamic, genuine and committed person, and this was demonstrated up to the end of her life. Alison will be missed. May her soul rest in peace.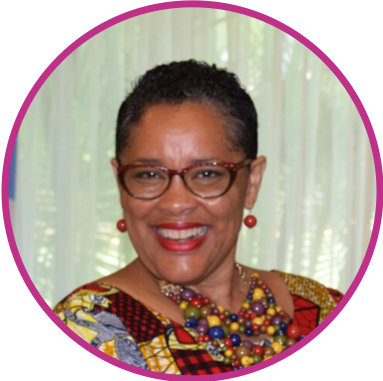 William Evans UN Resident Coordinator's Office, Georgetown, Guyana
In support for members of Alison's family, her friends, and all the colleagues with whom she worked at UN Women and the wider UN family, and on behalf of members of the Resident Coordinator's Office in Guyana, we send our sympathies and warmest wishes. Alison was a hugely respected professional, evidently dedicated to the work she led on gender equality and protection of children's rights. In the years ahead, the RCO's team in Guyana will strive to make progress on the issues that Alison cared about so much.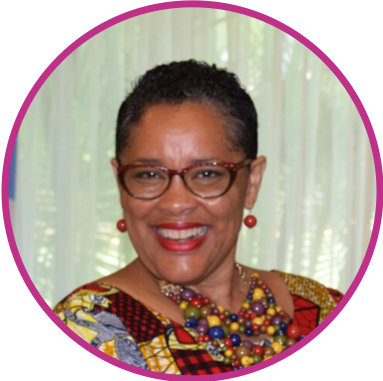 Ayesha Lett KPMG in Barbados and the Eastern Caribbean
We were saddened to hear the news of the death of Alison. We remember her as an ambassador for gender equality, and we were honored to have her deliver moving remarks at our International Women's Day event in 2019. We are grateful for the time we shared with her, and we are especially grateful for the time we were unified as one voice speaking on gender equality. We offer heartfelt condolences to her family, friends, and colleagues who mourn her passing. We will honor Alison's memory as we continue to ensure that the principles set out in the UN Women's Empowerment Principles are fully integrated into our workplace. We salute Alison for her tremendous work, may she Rest in Peace.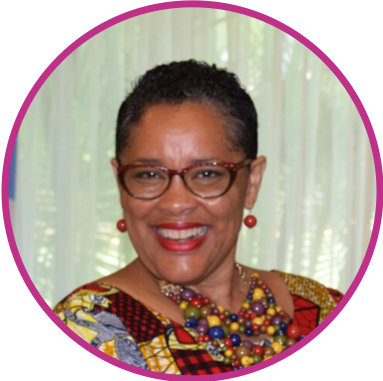 Eunide Innocent Haïti / Former Minister for the status of women and the Rights of women
Ms Alison McleanThe female population will reminder you for a long time. Your work will serve the role of catalyst for the Generation Equality in the reach of their objectives.Rest In Peace and may your family find the strenght to go trough this difficult stage!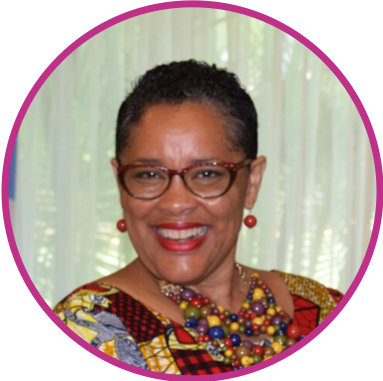 Leith Dunn Institute for Gender and Development Studies Mona Unit, The University of the West Indies, Mona
Alison's untimely passing is still unreal. We shared a long professional and personal relationship spanning several decades in academia at the UWI ; at London School of Economics; and as advocates on child rights, women's rights and the promotion of gender equality in the Caribbean. We were part of the UN Women's Network and also shared a special bond as we shared strategies as caregivers for our elderly parents. Alison was loving, caring, honest, intellectually bright, a strategic thinker, and a woman of integrity. I will miss her deeply. Condolences to her Mother and other members of her family. May her soul rest in peace and may light perpetual shine on her. Leith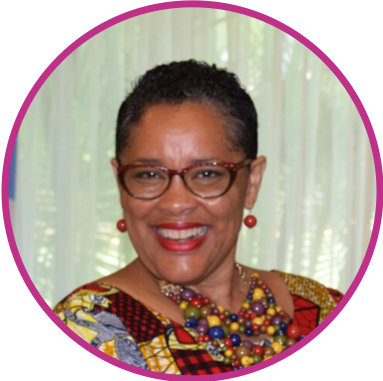 Janet Cupidon Quallo Jamaica
Every time that our paths crossed, I was impressed by Alison's energy, commitment and fierce determination. Her accomplishments have made a difference in the lives of many children and women in Jamaica, the Caribbean and beyond.
Rest in Peace, Champion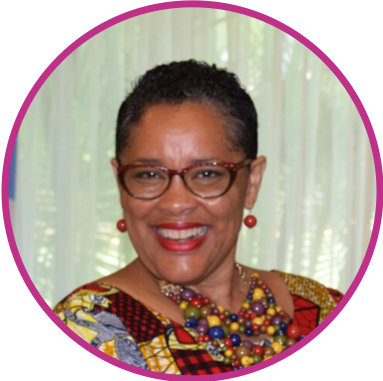 Laurie Peters, High Commissioner of Canada High Commission of Canada
On behalf of the entire team at the Canadian High Commission, allow me to express my heartfelt condolensces to friends, family and colleagues on the passing of Alison. She was a passionate champion for women and children who always led with her heart and followed through with informed conviction. She left us too soon. Now it is up to all of us to ensure her legacy and many contributions continue to make a difference in the lives of our girls and women. Walk Good Alison. Laurie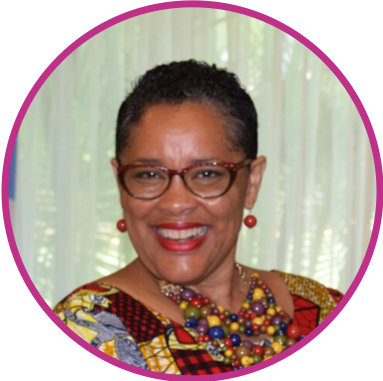 Georgina Singh UNEP Cartagena Convention Secretariat
I extend my deepest condolences to the family of our UN colleague, and my fellow Jamaican national, Mary Alison McLean. May God give you comfort and peace at this most difficult time.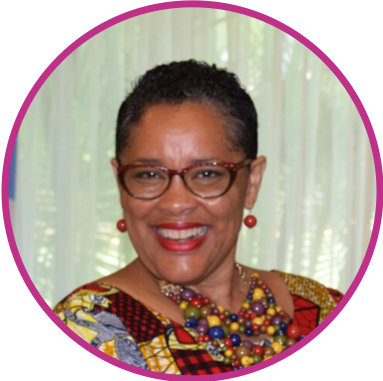 Shirley Pryce Jamaica
Tribute Mary Alison McLeanJamaica Household Workers Union and domestic workers across the Caribbean
Since the devastating news reached us that Allison had passed, we have all been finding it difficult to come to terms with this unexpected loss. Losing her has created a yawning gulf in our lives, a breach which will be difficult to repair for those of us who had the privilege of knowing and working with her.
Allison was a sister, a warrior, a feminist, a comrade, an exemplar of a strong Caribbean woman. She was among the many supporters of domestic workers. She understood the importance of building institutions and processes which empowered women to take control of their lives. She was passionate about improving the situation of domestic workers; she assumed a leadership with the acute understanding that it would not be easy, but it advanced her vision for her sisters in the profession of domestic work. So, although she was not well she kept fighting to the last breath.
She was a scholar of human relations but she was also a plain speaker and was never afraid to lay out her opinions and was often able to rally persons around her reasoning.. She commanded respect. She had a keen sense of humour which served her well through her struggle to overcome her illness.I suppose at this time we have to believe that she decided that it was all right to let go and join the ancestors. There are many ways we could remember Allison but I think Maya Angelou said it best:

Now you understand
Just why my head's not bowed.
I don't shout or jump about
Or have to talk real loud.
When you see me passing,
It ought to make you proud…
Cause I'm a woman
Phenomenally.
Phenomenal woman.

Yes indeed, Allison was a phenomenal woman who will miss deeply. Now our job is to persevere and safeguard her work and vision on behalf of grassroots / domestic workers women in Jamaica and the Caribbean.
Walk good Allison our sister our friend
We love you but God Love you best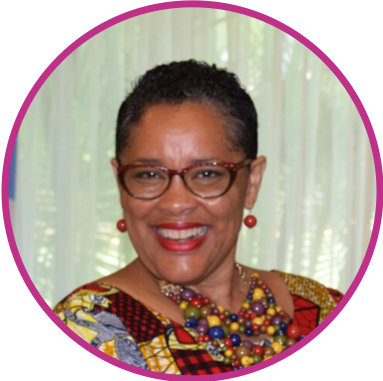 National Women's Commission and Women and Family Support Department Belize
"To live life selflessly in the service of others is noble." Unknown

The Women's and Family Support Services Department and the National Women's Commission within the Ministry of Human Development, Social Transformation and Poverty Alleviation would like to extend its most deepest condolences for the loss of a life-long servant whose career spanned across many decades and many countries. Allison McLean was a true patriot who served her country and region with distinction. She was a model who exemplified what selfless services truly meant while her commitment to the advancement of Gender Equality demonstrated the essence of her humanity. She will be truly missed and may She rest in Peace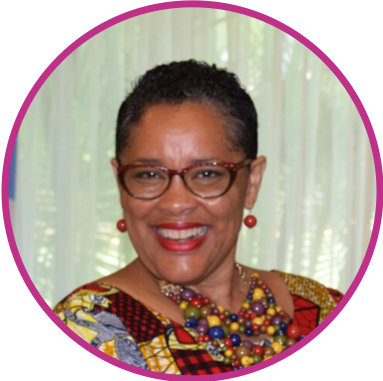 DC Coffey UN Women
I had the privilege of working with Mary during the Hurricane Irma response. I was hugely impressed with her dedication and commitment to the work of UN Women in the region and the potential it had for the women and girls of the Caribbean. But just as importantly, I was really touched by her camaraderie, warmth and humour - a true daughter of Jamaica.
My sincere condolences to her family and friends. She will be missed in UNW.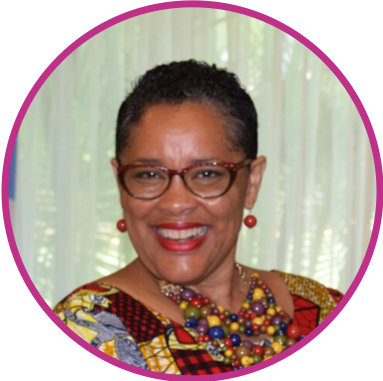 Ann-Marie Williams Guyana/ CARICOM Secretariat
Alison Mclean was small in stature but big in ideas for humanity especially as it relates to women and girls. This gender giant has left an indelible mark on the work I'm so privileged to do.
May her beautiful soul Rest in Eternal Peace and Rise in Glory...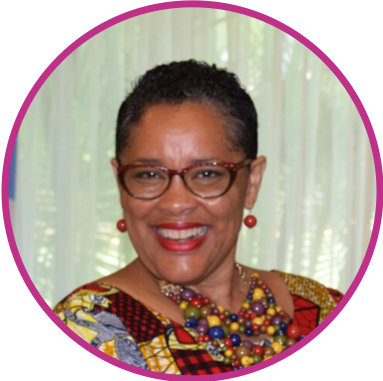 Linden Holness Jamaica
You have done well RIP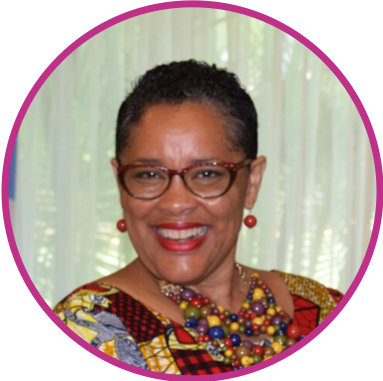 Narissa Seegulam The Gambia/ UN RC Office previously from UN RC Office TT.
Alison was all about love! When I last saw her at a regional meeting, she screamed my name from across the room, and I had to immediately stop what I was doing, and went to greet her with a BIG HUG! That was Alison!

There was so much more light, and so much more energy when she entered a room.

Thank you UN WOMEN and the UN RC Offices in the Caribbean for a beautiful memorial celebrating the life a such a beautiful, dynamic, strong and passionate Caribbean woman, that was Alison. May she Rest in perfect peace!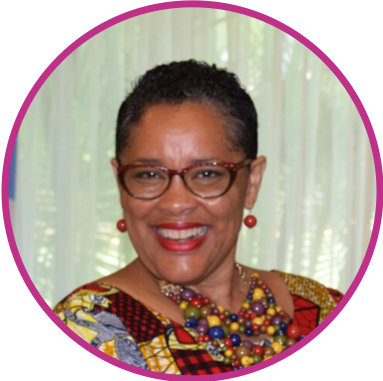 Shelly Trim Jamaica RCO
To the dear family and friends of Alison Mclean-Condolences to you. Her memorial today was a reminder of a life well lived. Her memory will live on - not just in the work she supported in Jamaica and in the region, and through her children, but also for the kindness, joy and love she expressed in this world. Walk good.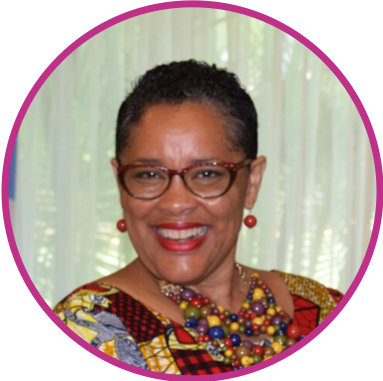 Alison Drayton UNFPA Sub-Regional Office for the Caribbean
Alison was a remarkable person. She was a dearly beloved colleague and friend. All of us in UNFPA greatly respected her professionalism, technical expertise and profound understanding of the issues, which we came to know well as we worked with her over the last eighteen months in formulating the Caribbean Spotlight programmes. She was passionate, informed, smart, and possessed of a wicked wit. On a personal level, I will miss her joie de vivre, her fashion sense and that wry sideways look when she was particularly amused by something. She was a wonderful person and will be deeply missed by all of us. Travel in peace my sister.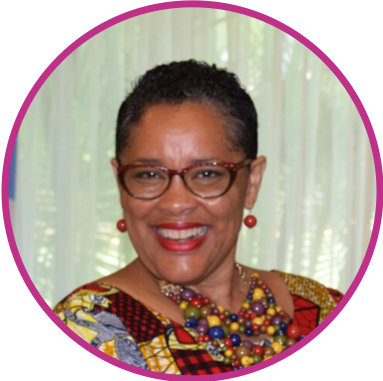 Cleveland Thomas ITU
The first thing that comes to mind when I think of Alison McLean is an exuberant spirit - laughter and fun with hard work was the order of the day. Alison always filled an empty space making you feel happy and accomplished, whatever the task. With a great sense of humor, it was impossible to not want to be around her. Her contributions towards youths, her ferverence for gender equality and her love for people made a change to the lives of many. I shall forever remember and celebrate her even though she has gone so soon.. God calls and predestines us to do that one thing that no one else can do. For some, it is 10, 30, 50, 80, 100 or so years. Alison did her thing and is back before her Father. Blessings and peace to the family.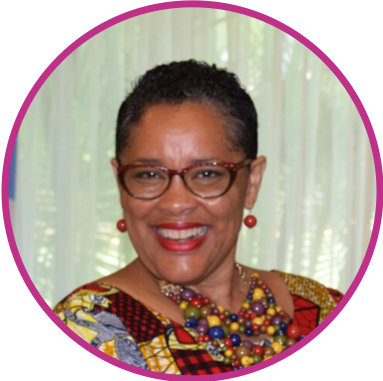 Angella Gibbons-Suragh CPFSA/ CDA
Mrs. McLean, I did not get the chance to meet you or work under your leading however, I have learnt of the of the great contribution you have made to the CDA now CPFSA. It is said that God only picks the best 🌹 rose for His garden, hence you were taking. May you sleep in peace.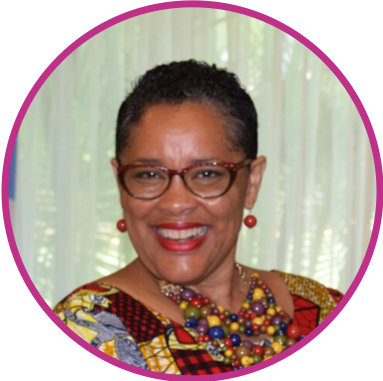 Jacqueline Jamaica
You always let me feel so comfortable when talking to you, your empowering message you will be missed. Sleep on my sister.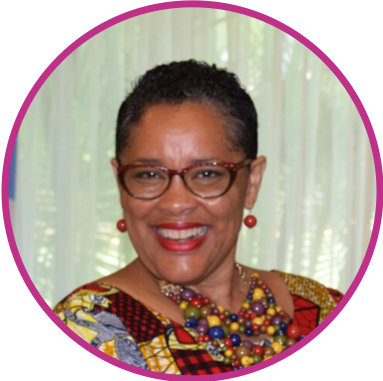 Michelle A Harris PAHO Jamaica
Allison was very passionate about her work. Her contributions will always be remembered. Condolences to her family and friends. May she rest in peace.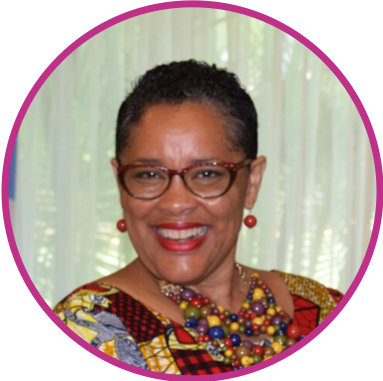 Leisha Newsam Barbados UN Women MCO-Caribbean
As the song goes, "Like A Perfect FlowerThat Is Just Beyond Your Reach
Gone Too Soon

Born To Amuse, To Inspire, To Delight
Here One Day
Gone One Night"


Alison my mind still talks to you.
My heart still looks for you.
But my soul knows you are at now peace and in no more pain.

Sending my love to Heaven.Until we meet again.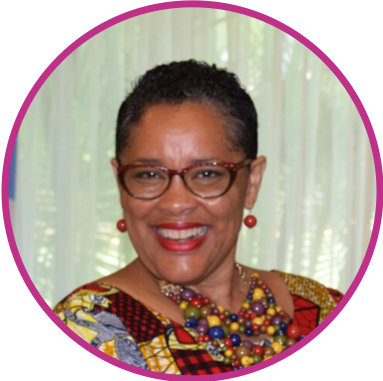 Marcia Lavine UN Women MCO
Rest well.......you will be missed.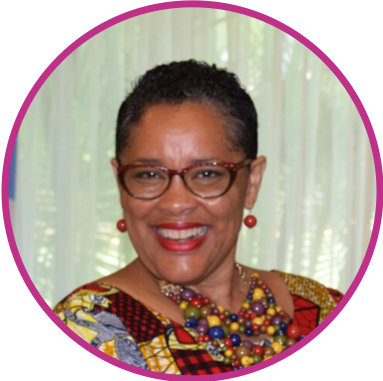 Tonni Brodber UN Women
I met Alison when I was 18 at UWI. She was a lecturer in International Relations. First IR class I see this beautiful woman and hear this voice and recognize how much we will all learn. She was distinctive for her voice (mannn that voice) and her brilliance which was effortless and I thought often underestimated. I thought she was the best ever and wanted to be just like her.
Things she said in class then followed me through my studies and career and she mentored me without even knowing (she expresssed surprise later on when I told her so). I met her up again later in life after her husband passed suddenly while she was working in government in JA. My boss at the time kept mentioning an Alison McLean, how wonderful she was and how terrible the situation was. When I realised Alison Anderson and Alison McLean was one in the same I was excited and worried. It was such a devastating blow, how was she managing? When I saw her again she had just returned to work after the bereavement she gave me the biggest most comforting hug when we met again, I wondered then as I wonder now who was comforting whom.
Later my boss announced that she would be moving l on and we were looking for Caribbean candidates to be considered for the Rep post. I knew Alison would be perfect so I suggested her name and became an Alison lobbyist as far as I could. Over the last 3 years Alison and I got closer as we disagreed, laughed, commiserated, cried and celebrated. She was as fun as I remembered and as brilliant as I remembered. We spoke the day before she passed and I was making jokes telling her BIM opening up so she could come to this other home and go beach, she said 'umm hmmm yeah.' I called back because I wanted to speak to her again, She was sounding long and I hoped getting her excited about black lives matter in our organization would get her excited. She was a fighter so I comforted myself that she would be around long long cause she survived so much. I did make sure to tell her how much she meant to me and influenced me and so many people, during a conversation a few weeks ago. She is at peace and reunited with her loved ones on the other side. I will miss her this side.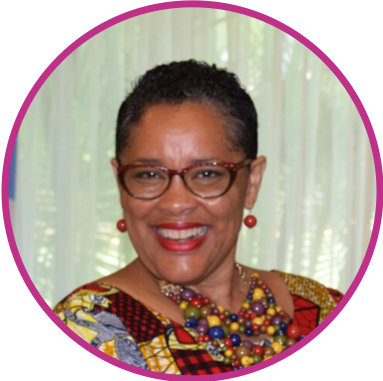 Alicia Mondesire Canada/Dominica
I was privileged to work closely with Alison while she served as the Representative of UN Women MCO Caribbean. Alison stood out as a dignified and forceful steward of a vision for a stronger and more equal Caribbean region; consistently erudite, forthright and almost noble in her assertiveness. In our early professional encounters we took time to share personal stories and readily found common ground in those experiences. The region will continue to be uplifted by the legacy of her energetic commitment to women's and children's rights, and the values she upheld in pursuit of this vision.
Thank you for being a part of our celebration of the life of Mrs. M. Alison McLean.
Click here to share your own tribute.