Redefining Resilience for SIDS - Gender Dialogues 2
Date: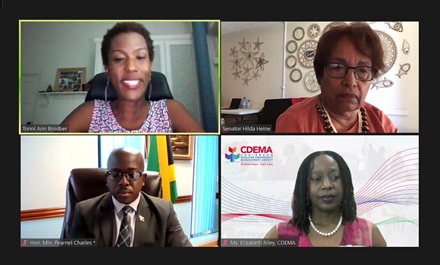 Climate change is no longer a future conversation, for the Caribbean and all SIDS, we are living it. Given our reality, how can the Caribbean ensure those most vulnerable, oftentimes women and girls are better able to contribute to and benefit from climate change mitigation and adaptation strategies and innovation?

This was the basis of the second Gender Dialogues Online session entitled Redefining Resilience with panellists Dr. Hilda Heine, Senator and former President, Republic of Marshall Islands; the Honourable Pearnel Charles Jr., Minister of Housing, Urban Renewal, Environment and Climate Change in Jamaica and Ms. Elizabeth Riley, Executive Director of the Caribbean Disaster Emergency Management Agency (CDEMA) and moderated by Representative of the UN Women Multi-Country Office– Caribbean, Ms. Tonni Brodber.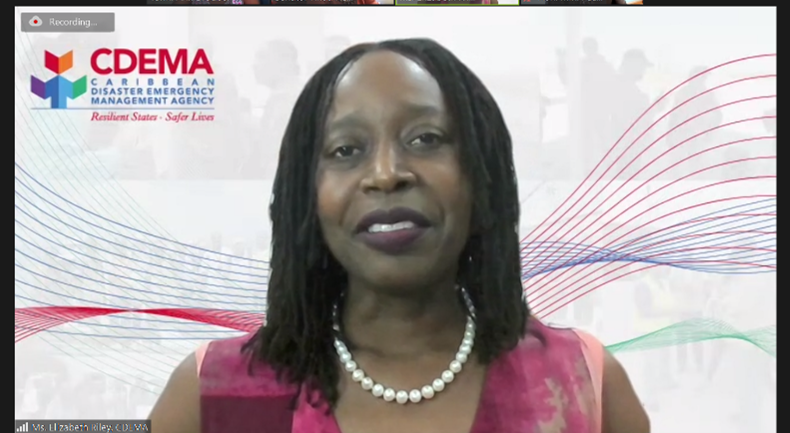 The CDEMA Executive Director, Elizabeth Riley said the Caribbean is a complex multi hazard environment, with the impact of hurricanes, the recent Saint Vincent and the Grenadines volcanic eruption and the COVID-19 pandemic. She noted that the 2020 State of the Caribbean Climate Report demonstrated that: "All of our climate parameters are already changing. Our region will be 17% drier by the end of the century with an 18% per cent increase in category 4 and 5 systems up to the end of the century.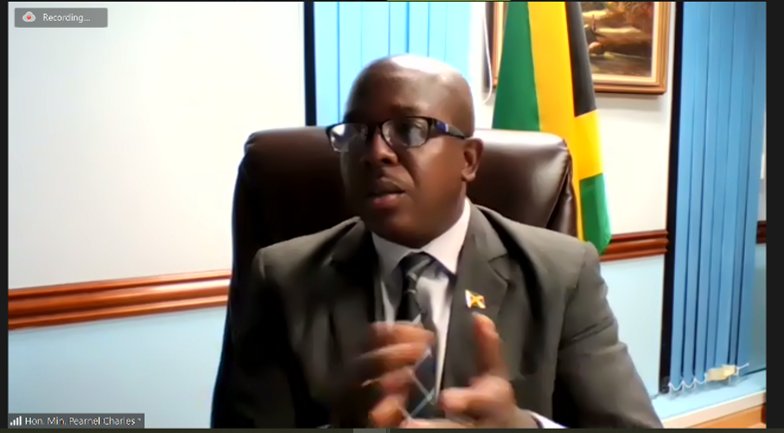 The Honourable Pearnel Charles Jr. said for the Caribbean with its limited resources, resilience means improving efficiency.
"It means creating that enabling framework for the private and public sector to drive towards efficiency. It means advancing sustainable projects that will make our investment with the limited funds we have, be maximised. All aspects, from agriculture and otherwise must have integrated into them, sustainable practises, that is the definition of building resilience", the Minister said. He explained that Jamaica launched a national spatial planning information and technology platform to use data across sectors in a more integrated way for policy design and decisions.

Turning to a gender focus on mitigating climate change, Minister Charles Jr. explained that an ongoing project, facilitating a gender-responsive approach to climate change, adaptation and mitigation, laid the groundwork for normalising climate and gender considerations in all their policies and programmes, making the approach to disaster risk reduction and development planning more strategic and effective. He said too the UNDP-led, UN Women, WFP and CDEMA implemented EnGenDER project, funded by the Government of Canada and the UK FCDO, was also a strategic bridge between his ministry and the ministry for gender.

"We know that climate change has a greater impact on particular sections of our population. We have gender focal points in all our ministries, the board that advises me is gender balanced. I have 50% men and 50% women on my climate change advisory board, so people could understand we are not just speaking about it, but that we are practical in advancing that gender balance."

Ms. Riley congratulated Jamaica on this approach, saying there was need to create spaces for the engagement of women and girls: "With governance what we are talking about is really providing those opportunities for voices to come to the table and inform the integration into climate change, adaptation and measures. How do we treat the issue of access? We want to get women and girls more involved, but they have to be able to access the opportunities that are made available through the spaces of engagement and this about strengthening capacity to be able to access resources, to effectively implement resources as well and fourthly within the projects… if we are discussing women and girls actively being involved we have to identify them as beneficiaries in the interventions we are making so we are able to do the appropriate level of measurement."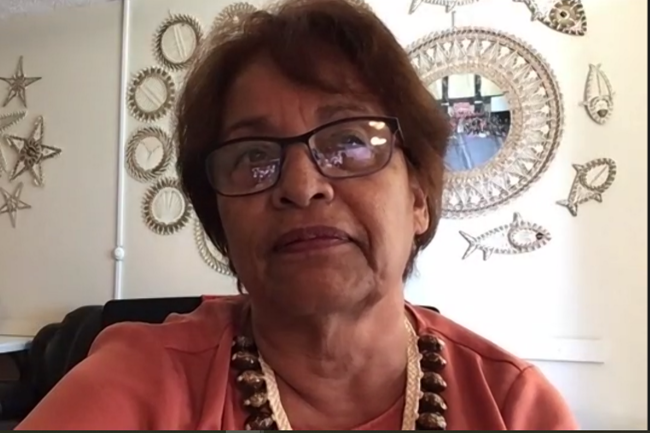 Dr. Hilda Heine, noted while there are laws and policies that speak to gender, there is insufficient action to integrate them across all sectors.

"As we look towards bouncing forward, women are critical to the recovery of any country. We comprise more than 50% of the population, so if we are all doing what we need to do to support our development, we can do so much more but the support needs to be there and to be real, not just in papers and plans and talk, but it needs to be genuine where the monies need to be allocated to make sure that gender issues are taken care of.

Gender Dialogues is a South-South exchange between the UN Women Caribbean and Fiji Multi-Country offices. Through this series of online dialogues, we explore common priority areas as SIDS, grounded in feminist analysis. The aim is to build stronger networks across the two regions recognising the commonalities but also building on the lessons in the differences.

Listen to the Gender Dialogue Session at https://caribbean.unwomen.org/en/materials/videos?id=021a5f0e-ba70-4775-bda4-5c994836cf3e