UN Women Violence Prevention Programme begins for Trinidad and Tobago youth
Date: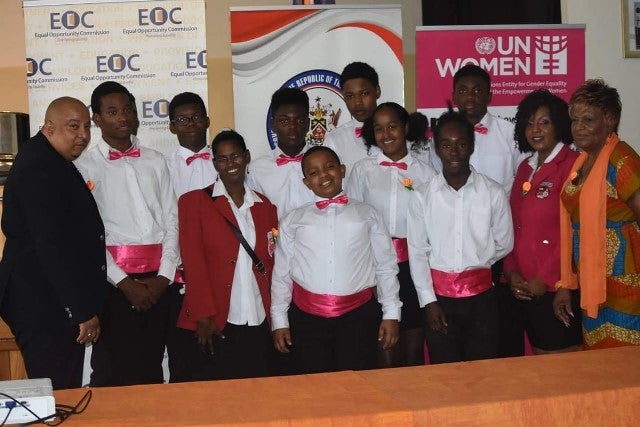 Port of Spain, Trinidad and Tobago: An important violence prevention programme is underway for young people in Trinidad and Tobago.
It is the UN Women "Foundations Programme - Strengthening Prevention Approaches to Addressing Gender-Based Violence in the Caribbean" for young women and men - 13 to 24 years of age.
Partners, The Trinidad and Tobago Police Service, UN Women and the Network of Rural Women Producers of Trinidad and Tobago will carry out the programme for the 129 police youth clubs across the island which have a membership exceeding 11,000.
UN Women Gender Advocates Dr. Tracie Rogers and Nadine Agard Lewis, trained facilitators drawn from the community policing departments along the East West corridor of Trinidad and Tobago, as well as staff from the Victim and Witness Support Unit. The facilitators will roll this first phase of the programme.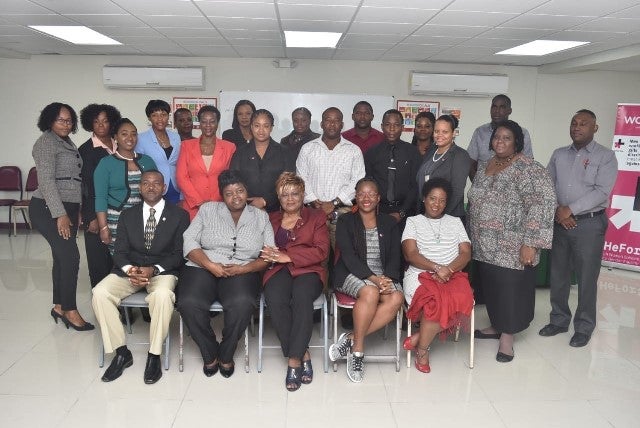 Gender-Based violence, a pervasive problem in our Caribbean societies, can create significant negative outcomes for young women and men. Experiencing and witnessing domestic violence can for example have a direct impact on the health, well-being and educational outcomes of young women and men. Sexual and Gender-Based violence experienced by young women and girls not only represents a serious violation of their human rights but impacts negatively on their life chances and outcomes.

The development of this innovative programme was funded by the Maria Holder Memorial Trust. The Curriculum demonstrates how GBV is derived from socially and culturally bound concepts of gender, gender hierarchy and patriarchy, which rationalise and legitimise violence against women and girls, in particular and all forms of GBV generally. It:
Empowers young people to understand GBV and its genesis in gender inequalities and gender-based discrimination.

Promotes an understanding of the consequences of GBV to partner(s), children, communities and societies in general.

Endows young people with knowledge, skills and attitudes for addressing conflict and responding to stress and stressors that arise in relationships.

Establishes and models an atmosphere of respect within group relations among and between young people.

Promotes self-sufficiency among young people in taking steps towards improving their relationships and their lives.

Create a network of young people who will advocate for non-violent relationships.