UN Women supporting Partners in Dominica recovery efforts
Date:
As Dominica focusses on recovery after the passage of Tropical Storm Erika, UN Women, working in partnership with the UN System, is providing support to the Government of the Commonwealth of Dominica in understanding the social impact of the storm on the displaced families and individuals; and working to tackle vulnerabilities which women and girls may be facing in light of this displacement, including economic challenges and higher vulnerability to gender-based violence.
On a mission to Dominica, UN Women's Deputy Representative Tonni Brodber said: 'UN Women has long been a partner of the government of Dominica and civil society – from supporting efforts to ending gender-based violence, to empowering communities through the empowerment of women farmers. In the aftermath of Tropical Storm Erika, the Ministry of Social Services Family and Gender Affairs immediately requested our support in determining the impact of the storm on displaced women and girls, in particular, and through listening to these women, determining the way to help the communities of Petite Savanne and Dubique to move forward.
UN Women's on-going support was at all levels of engagement, including providing the Government, alongside UNICEF, with a quick impact assessment of women, girls and their families who have been displaced in order to provide effective recovery support. This on-going work has been done so as to ensure that women, girls and their families are aware that their experiences matter, the investments in their families and careers from school clothes to their sources of incomes, may seem lost for now but there is dignity and support on the way to recovery.'
Working in close partnership with UNFPA, UN Women is also providing dignity kits to the women in shelters. Some of the women gave an account of their experiences to the UN Women Deputy Representative.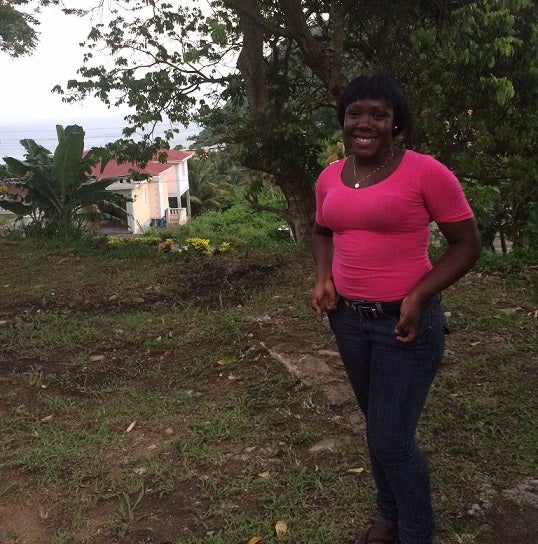 Lisa is an inventory clerk working in Roseau. She lived in Dubique close to the river. Dubique is one of the most badly affected areas in Dominica. Approximately 90% of the houses were damaged, and indicative figures point to approximately 72% of these being women-headed households. Lisa lived with her mother, her grandmother and her sister. When the rains from TS Erika hit, she and her family had to pack their bags and move quickly to higher ground. At one point they looked back and saw her cousins' home taken by the river and everything she worked for wash away. Lisa worked hard to provide for her family; she wanted to make sure her mother knew how much she appreciated how hard her mother worked to raise her and her siblings as a single mother. When she saw all that she worked for wash away she cried, not only because of the investment in her home but because it was all for her mother. When the river subsided it was still difficult for them to get to safety. She and her family had to take the risk to walk along the old river bed to safety. Although her grandmother was getting tired she told her 'Granny, we cannot stop'. They are some of the lucky ones who made it to safety and are now staying in one of the Shelters on the island. Lisa noted: 'I have a whole new perspective on life. You cannot go through something like that without something changing.' Lisa also noted that she was glad she was in the shelter because 'I am the voice box for my family' in the shelters organisations like UN Women and UNFPA, send representatives to listen and learn what is most needed in order to give support.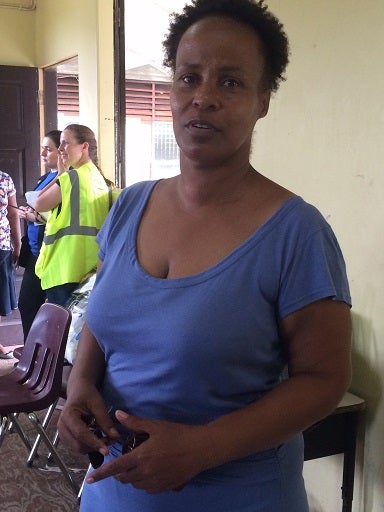 Doreen is the Shelter Manager at the Shelter that houses the largest population of displaced persons. Doreen is a Food and Nutrition teacher and has stepped out of her regular role to support her fellow Dominicans. Doreen stayed at the shelter from 29 August until 12 September to provide support before returning to her house to prepare her son for the start of the new school year. Doreen like the other women volunteering in the response effort are balancing their care giving responsibilities at home with those in the community. More than 64% of those volunteering with the Red Cross are women. Also at least half of the shelter managers in Dominica are women.