Summary Report - Status of Women and Men Report: Productive Employment and Decent Work for All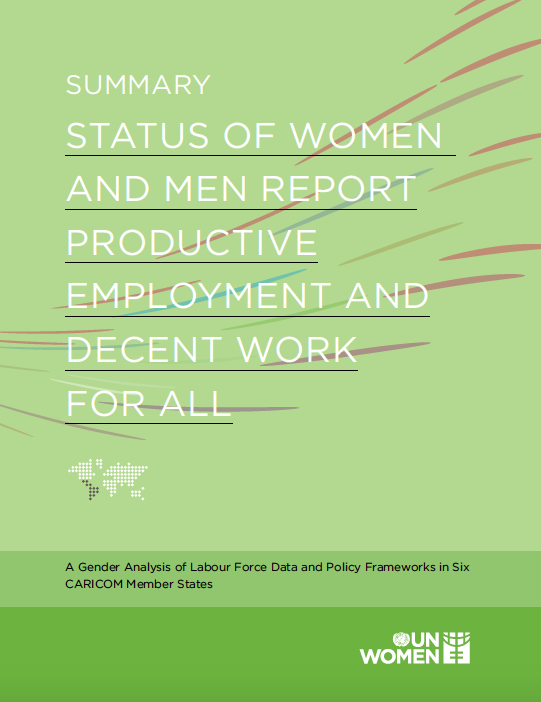 For women and men to benefit equitably from economic growth, there must be recognition of the disparities between them, and robust evidence-based policies to eradicate any inequalities.
These disparities are evidenced by the unequal wage rates between women and men, which are seemingly resistant to equal pay for equal work laws; the sectors of employment women are clustered into; the categories of skilled or unskilled work they are engaged in; and the highly unequal level of care work (responsibility for children and the elderly) they carry.Women's higher educational attainment does not seem to make a difference.
This summary report provides a gender analysis of the labour force in six CARICOM Member States (Barbados, Grenada, Guyana, Jamaica, St. Lucia and Trinidad and Tobago) and insight into progress made with regard to achieving gender equality in the world of work.
View online/download
Bibliographic information