Gender Aware Beneficiary Analysis Of Saint Lucia's Public Assistance Programme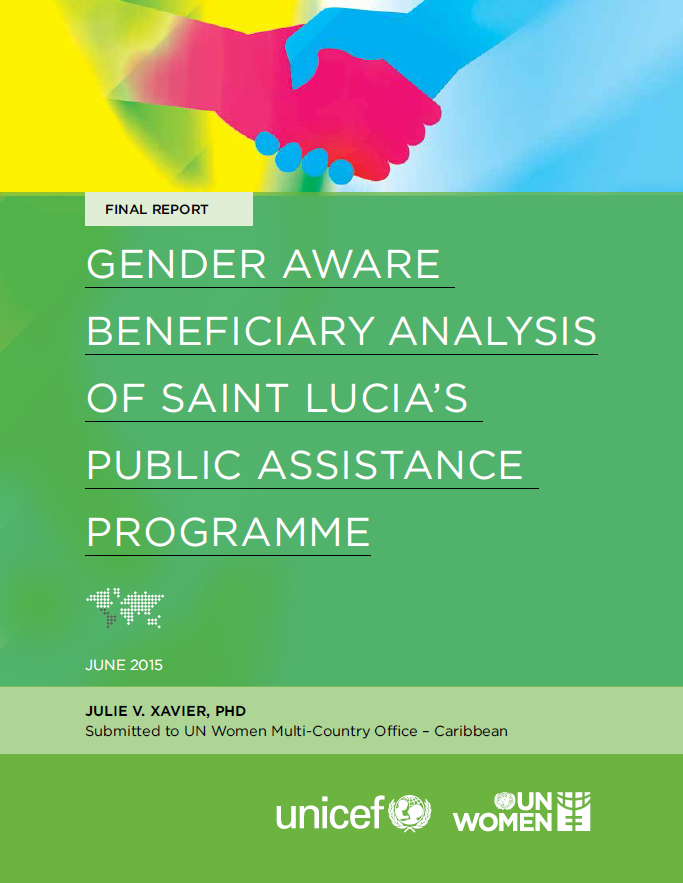 Informed by the results of several investigative efforts, St Lucia is now at an advanced stage in developing and implementing an integrated social protection system.
The Ministry of Social Transformation, Local Government and Community Empowerment has made major strides in establishing a social protection platform for St Lucia with gender equity and child sensitivity as core principles. The development of the 2015 National Social Protection Policy represents a significant part of this effort.
This study forms part of the broader social safety net reform that MoST is currently undertaking. This GABA has critically assessed MoST's Public Assistance Programme (PAP) with a view to determining which aspects of the programme continue to demonstrate barriers to gender equityand the protection of the well-being of children.
View online/download
Bibliographic information
UN Women office publishing: Multi-Country Office – Caribbean